Net of Knowledge is an exciting, new continuing education platform built specifically for TCM and integrative health practitioners.
We are industry stakeholders who have come together from around the globe with a common mission: to inspire and support practitioners like you in your pursuit of knowledge and growth, so you can keep giving more to the patients and communities you support.
Come learn from some of the brightest minds of our field in our engaging digital environment.
To support your continuous self-development, we wanted to make it easier for you to keep learning from the teachers you love, even when you don't need the CEUs. A lot of time goes into making the quiz and certificate applications for a course—if you don't need it, why pay for it?
If you see a course or series you're interested in, but aren't sure if you need it towards your CEUs, just purchase the 'Course Only' or 'Series Only' option, and start learning right away! If you decide you need the CEUs at a later time, you can purchase the CEU add-on then.
Please note, CEU add-ons can only be applied if you have the course or series in your account, to begin with. If you buy a CEU add-on on its own, you will need to go back and buy the course or series respectively.
You have selected CEUs ONLY option. The CEU add-ons can only be applied to courses you already have in your Net of Knowledge account.
If you have purchased a CEUs ONLY option first by accident, you can come back here and purchase the COURSE ONLY option, and they will link back up automatically.
Course Overview
As Chinese medicine continues to become integrated into the West, there are growing efforts to interface its rich resources with the Western medical paradigm. With the intentions that both systems can contribute enormously to each other ? garnering both respect and enhanced healing potentials ? clinicians are motivated to "learn" how to utilize and benefit from their respective wisdoms. One facet of Chinese medicine is their extensive understanding offeng-wind and its impact on motor activity, cognitive function, and emotional responses. This link is often made through the central nervous system with the brain and the spine as the focal areas, as well as their connections to the peripheral nerves, within Western medicine. Coming from a Chinese medical perspective, this course will explore the integration of its theories into the study of neurological conditions and more importantly, the strategies in treating and managing these issues.
Objective
Understand the role of wind and its link to nervous system pathologies in TCM
Learn how to use pulses to help select acupuncture points for various nervous system TCM diagnoses
Learn specific acupuncture protocols for various TCM diagnoses relating to nervous system conditions
Differentiate between treating the peripheral versus central nervous systems
Outline
0 hrs - 1 hrs
Wind and its Implications in TCM
1 hrs - 2 hrs
Influence of Blood on Wind
2 hrs - 4 hrs
Relationship between Qi and Wind
4 hrs - 6 hrs
How to treat wind through acupuncture
6 hrs - 8 hrs
Peripheral Nervous System - the Sinew Channels
8 hrs - 10 hrs
Central Nervous System ? Brain and Spine
Nervous System Disorders and Chinese Medicine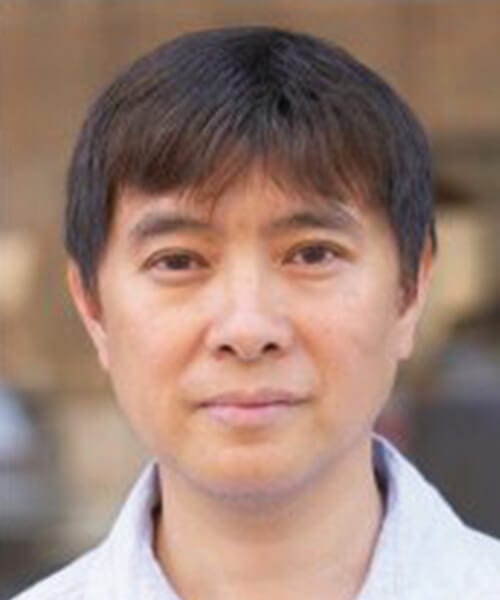 About Jeffrey Yuen
Jeffrey Yuen, is an 88th generation Daoist Priest of the Yu Qing Huang Lao Pai (Jade Purity School, Yellow Emperor/ Lao Tzu Sect), ordained by Master Yu Wen, and 26th generation of the Quan Zhen Long Men Pai (Complete Reality School, Dragon Gate Sect), ordained by Master Lu Xin-Xu. Mr. Yuen is recognized internationally to be a Master of Classical Chinese Medicine, Taoism, Acupuncture, Chinese Herbology, Tai Ji Chuan, and Qi Gong. He has served as a Guest Lecturer at Rockefeller University, City University of New York, San Francisco State University, Vassar College, and is the only non-M.D. acupuncturists on faculty for the American Association of Acupuncture Physicians. Mr. Yuen was the first recipient of the Oriental Medicine Educator of the Year Award presented by the American Association of Acupuncture and Oriental Medicine in 1995. Currently the President of the International Tai Chi Institute, he is responsible for the development of programs to preserve and promote the teaching of Tai Chi Chuan and other Chinese healing arts in the U.S. and abroad. Mr. Yuen was the Dean of Academic Affairs at the Acupuncture and Oriental Medical Studies program at the Swedish Institute of Health Sciences, New York. He was a key figure in the development of the first Ph.D. program in the field of Classical Chinese Medicine, now offered at the American University of Complementary Medicine in Los Angeles, CA. Mr. Yuen willingly shares his knowledge of Classical Chinese Medicine through lectures nationally and internationally.
Accessing Your Course
After checking out, your email address will be sent to Net of Knowledge securely and you will gain instant access to your course. If you do not have a Net of Knowledge account yet, one will be created for you automatically and you will receive an email with a link to set up your password. Log in to your account at netofknowledge.com and start learning!
Unlimited Access & CEUS
You will have unlimited access to this course for as long as it is on Net of Knowledge, so that you can keep reviewing and learning from it over the years. CEU requirements must be completed within 1 year from the purchase. During this time, you must view the training and complete any required documents to get your certificate. You must also print and save your certificate for your own records.
Cancellation Policy
Please note we do not offer refunds for our recorded online courses/webinars.
Note
This recording is available in an online format only; you will not receive a DVD or physical copy of the recording ? it is only available to watch as a course to watch on the internet through your online account.