Net of Knowledge is an exciting, new continuing education platform built specifically for TCM and integrative health practitioners.
We are industry stakeholders who have come together from around the globe with a common mission: to inspire and support practitioners like you in your pursuit of knowledge and growth, so you can keep giving more to the patients and communities you support.
Come learn from some of the brightest minds of our field in our engaging digital environment.
To support your continuous self-development, we wanted to make it easier for you to keep learning from the teachers you love, even when you don't need the CEUs. A lot of time goes into making the quiz and certificate applications for a course—if you don't need it, why pay for it?
If you see a course or series you're interested in, but aren't sure if you need it towards your CEUs, just purchase the 'Course Only' or 'Series Only' option, and start learning right away! If you decide you need the CEUs at a later time, you can purchase the CEU add-on then.
Please note, CEU add-ons can only be applied if you have the course or series in your account, to begin with. If you buy a CEU add-on on its own, you will need to go back and buy the course or series respectively.
You have selected CEUs ONLY option. The CEU add-ons can only be applied to courses you already have in your Net of Knowledge account.
If you have purchased a CEUs ONLY option first by accident, you can come back here and purchase the COURSE ONLY option, and they will link back up automatically.
Course Overview
Instructor: Ian Armstrong
Assisted by Brian Lau and Matt Callison

This 2-day cutting-edge course will teach the practitioner how to assess postural dysfunction and prescribe therapeutic exercises for postural, muscle and channel imbalances that have directly contributed to the patient's musculoskeletal injury. This course will teach the acupuncturist important skills to prescribe specific exercises in the management of their patient's health care. Exercising different body parts simultaneously in specific and coordinated motions activates the myofascial sinew channels so that form and function can align. The practitioner will learn to integrate acupuncture protocols with exercise prescription, including how to use intra-dermal needle point prescriptions on the Extraordinary Vessel master points to alleviate discomfort, increase proprioception and enhance clinical outcomes.

This PACE course will build from what was taught in PACE (Module II) that focused on the lumbo-pelvic-hip complex and its relationship to the lower extremity and foot/ankle complex.

The remainder of this class will get the practitioner ready for information taught in Module IV: The Neck, Shoulder and Upper Extremity. The practitioner will learn to assess, through static and functional assessment techniques, postural disparities and associated muscle imbalances that can cause injury to these regions of the body.

Participants will learn how to effectively prescribe therapeutic exercises that will help balance ribcage, neck, shoulder and upper extremity imbalances.
Objective
The practitioner will learn visual assessment skills for postural imbalances.
Participants will learn how to effectively prescribe therapeutic exercises that will help balance the foot and ankle disparities such as pes planus and neck shoulder imbalances such as forward head, forward shoulder, cervical rotation.
The practitioner will learn to integrate acupuncture protocols with exercise, including intra-dermal needle prescriptions on the Extraordinary Vessel master points to alleviate discomfort, increase proprioception and enhance clinical outcomes.
Outline
0 hrs - 2 hrs
Introduction to PACE III. An overview of PACE II and III.
2 hrs - 4 hrs
Discussion of lower extremity injuries and pelvic imbalances. A sinew channel imbalance discussion affecting functional movement.
4 hrs - 6 hrs
Introduction to upper extremity postural and sinew channel imbalances and sinew channel.
6 hrs - 8 hrs
Discussion of upper extremity postural and sinew channel imbalances and functional movement.
Sports Medicine Acupuncture Certification (SMAC) Webinar Program - Module III: Lower Extremity - Course 4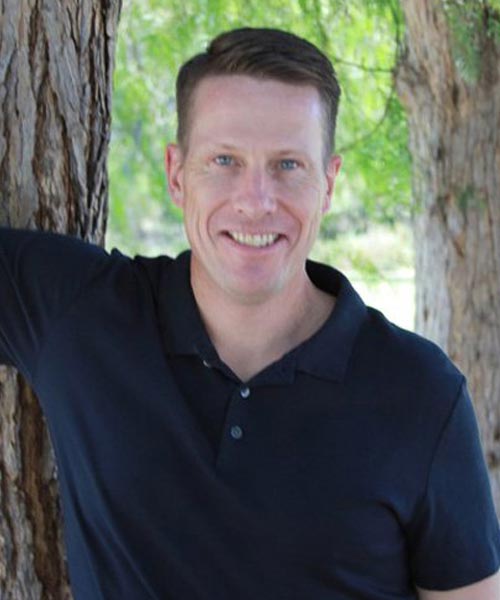 About Ian Armstrong
Raised in Palo Alto, California, Ian Armstrong developed a desire for health, fitness, and outdoor activities at an early age. Wishing to maintain close proximity to the outdoors, Ian started off at Humboldt State University and later transferred to the University of New Orleans to study his other passion – jazz music and performance. After several enjoyable years in New Orleans, Ian decided to relocate to San Diego to pursue a Masters of Science in Acupuncture and Traditional Chinese Medicine (TCM) at the Pacific College of Oriental Medicine (PCOM) where he graduated in 2009 with an emphasis in sports/orthopedic injuries. Ian has a long history of working with Matt Callison, first as an assistant in his clinic from 2006-2009, then later as a teaching assistant in AcuSport Education. He has been certified in Sports Medicine Acupuncture since 2011 and is now the instructor for the Postural Assessment and Corrective Exercise class in our Sports Medicine Acupuncture Certification Program. In his private practice, Ian has extensive experience treating athletes in rehabilitation and performance. He has spent years working with the elite athletes at Invictus as part of the rehab team at both Regional and CrossFit Games, including their 2014 Affiliate Cup gold. In addition to his private practice, Ian is the instructor for both orthopedic disorders (TOD) and Advanced TOD at Pacific College of Oriental Medicine. He is the current supervisor at the RIMAC center at the University of California San Diego where he supervises acupuncture students in treatment of UCSD collegiate athletes working along side the athletic trainers. Ian is passionate about continuing his craft and education. He is focused on expanding his background in movement, biomechanics and rehabilitation studying a variety of methodologies, some that include: Dynamic Neuromuscular Stabilization (DNS), Postural Respiration (through the PRI institute), Selective Functional Movement Assessment (SFMA), and the Eldoa Method by Guy Voyer.
*CEU/CPD Approvals
Some accreditation bodies have course approval expirations. If the approval expires, you will see a notice next to the name with a date of expiration: "[Until YYYY/MM/DD]". Please factor this date into your own renewal deadline. If an approval expires, you will be able to request that it is renewed and we will submit it for you within 2 business days. Renewals normally come back to us after 30 days. If your accreditation body is not listed under the "Approved" section, you may find it under the "Pending" section. That means that it is either currently pending approval, or that it is available for you to request: "[Upon Request]". New course approvals usually come back to us after 45 days. We use an automated system within our platform that allows you to make these requests in an easy and convenient way. Just visit the course page in your Net of Knowledge account and click the "Request Approval" button at the top. Each "Course and CEUs/CPDs" purchase grants you 1 request per accreditation body. If you request a course approval and do not complete it before its new expiration date, you will need to purchase another "CEU/CPD Add-On" to make another request. If the course is ineligible for approval with an accreditation body due to their subject-matter policies, it will be listed as "[Ineligible]", and no requests will be possible for the course.
Accessing Your Course
After checking out, your email address will be sent to Net of Knowledge securely and you will gain instant access to your course. If you do not have a Net of Knowledge account yet, one will be created for you automatically and you will receive an email with a link to set up your password. Log in to your account at netofknowledge.com and start learning!
Unlimited Access & CEUS
You will have unlimited access to this course for as long as it is on Net of Knowledge, so that you can keep reviewing and learning from it over the years. CEU requirements must be completed within 1 year from the purchase. During this time, you must view the training and complete any required documents to get your certificate. You must also print and save your certificate for your own records.
Cancellation Policy
Please note we do not offer refunds for our recorded online courses/webinars.
Note
This recording is available in an online format only; you will not receive a DVD or physical copy of the recording – it is only available to watch as a course to watch on the internet through your online account.