Net of Knowledge is an exciting, new continuing education platform built specifically for TCM and integrative health practitioners.
We are industry stakeholders who have come together from around the globe with a common mission: to inspire and support practitioners like you in your pursuit of knowledge and growth, so you can keep giving more to the patients and communities you support.
Come learn from some of the brightest minds of our field in our engaging digital environment.
To support your continuous self-development, we wanted to make it easier for you to keep learning from the teachers you love, even when you don't need the CEUs. A lot of time goes into making the quiz and certificate applications for a course—if you don't need it, why pay for it?
If you see a course or series you're interested in, but aren't sure if you need it towards your CEUs, just purchase the 'Course Only' or 'Series Only' option, and start learning right away! If you decide you need the CEUs at a later time, you can purchase the CEU add-on then.
Please note, CEU add-ons can only be applied if you have the course or series in your account, to begin with. If you buy a CEU add-on on its own, you will need to go back and buy the course or series respectively.
You have selected CEUs ONLY option. The CEU add-ons can only be applied to courses you already have in your Net of Knowledge account.
If you have purchased a CEUs ONLY option first by accident, you can come back here and purchase the COURSE ONLY option, and they will link back up automatically.
Course Overview
This is a Live Webinar event that will be held on September 23, 2023 - 9am PDT, 12pm EDT.

Laser Acupuncture is the use of Low-Intensity Laser irradiation to stimulate acupuncture points. It is a safe, pain-free alternative to traditional acupuncture. You will learn the use of soft laser in back pain, neck pain, slipped disc, frozen shoulder, tennis elbow and other medical disorders.

The recordings will be made available for you to review after the event!
Objective
You will learn how to treat skin conditions with laser acupuncture including non healing wounds.
Learn how to use soft lasers in treating back pain , neck pain, slipped disc, frozen shoulder, tennis elbow.
Learn how to use soft lasers in treating other medical disorders.
Outline
September 23, 2023 - 9am PDT, 12pm EDT (1 hr)
Learn how to use soft lasers on acupuncture points. You will learn how to treat skin conditions with laser acupuncture including non healing wounds.
LIVE EVENT - Soft Lasers in Clinical Acupuncture - Part IV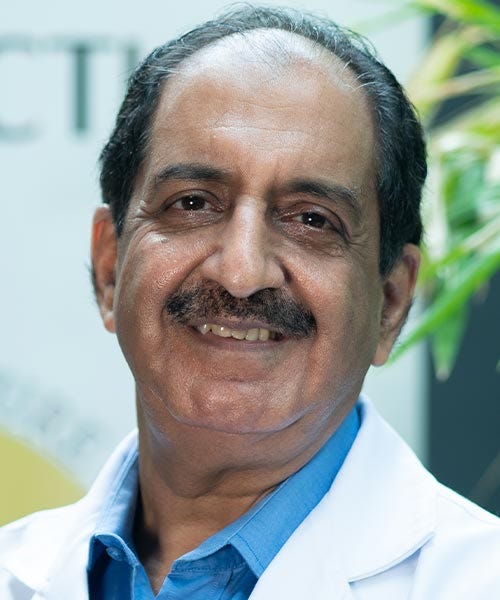 About Raman Kapur
Dr Raman Kapur, MD medicine, Dipl. Acu. Beijing university. Founder of Kapur Acupuncture Clinic and Institute of Acupuncture and Natural Medicine in New Delhi, is an internationally recognized Acupuncture practitioner, specializing into Pain management and Emotional health issues since 1982. Raman has treated and helped patients suffering from chronic debilitating pain conditions and psychosomatic issues. Using a combination of acupuncture, exercise, diet modification and life style changes Raman has helped patients to navigate through stressful situation and also avoid major surgeries in many cases. He is author of 3 books on acupuncture -"A guide to acupuncture and tissue cleansing system"; "Soft lasers in medical practice"; "Acupuncture cure for common diseases". He is the head of department of Medical Acupuncture at Sir Ganga Ram Hospital, New Delhi and the president of the society of medical acupuncture in India. He also heads the committee formed by the government on recognition of medical acupuncture as independent system of healthcare. Raman teaches professional seminars to medical doctors on advances in acupuncture and use of needle-less forms of acupuncture and has published articles in international journals. Raman lectures at conferences and conducts regular researches in association with specialists of various fields. In his spare time he loves to sing and have nice food. He loves to travel with his wife Dr. Sunita Kapur.
Accessing Your Event
After checking out, your email address will be sent to Net of Knowledge securely and you will gain instant access to your event. If you do not have a Net of Knowledge account yet, one will be created for you automatically and you will receive an email with a link to set up your password. Log in to your account at netofknowledge.com and start learning!
Live Webinar
This event is a Live Webinar, and will be attended by online streaming.
Unlimited Access & CEUS
You will have unlimited access to the event recordings for as long as they are on Net of Knowledge, so that you can keep reviewing and learning from over the years. Live CEUs are only granted if you have attended the live session in full. If you miss part of the event, non-live CEUs may be made available, but are not guaranteed. Please check the course description to see whether this event provides non-live CEUs. If non-live CEUs are made available, their number will often be less than the live CEUs, as recordings are edited and trimmed. Non-live CEU requirements must be completed within 1 year from the purchase. During this time, you must view the training and complete any required documents to get your certificate. You must also print and save your certificate for your own records.
Cancellation Policy
Please note we do not offer refunds for our recorded online courses/webinars. If you missed your live event, you will be able to watch the recordings afterwards.