Frequently Asked Questions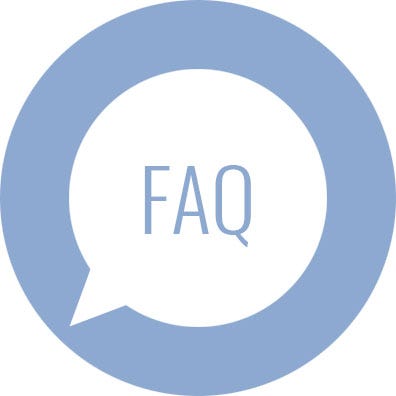 Can I order by phone?
To place an order by phone, please call 1 (800) 722-8775 Monday-Friday between 9:00 am and 7:00 pm (ET). You can also place orders by email [email protected], or fax 781-335-5779.
What are my delivery options?
We have several delivery options designed to meet your needs:
Fast & Free Delivery

Orders of $250 or more automatically qualify, you will get your products in only 2 days,and the shipping cost is on us!
For heavy items, they will be shipped via Ground, but there will still be no charge to you.

Flat Rate

Flat-rate of $8.50 for Ground shipments regardless of order size.

Expedited Shipping

Depending on your needs you can pick 3 Day Select, 2nd Day Air or Next Day Air.
Please explain same day shipping
All orders placed by 7 PM (ET) Monday – Friday are shipped the same day (excluding holidays), for products that are in stock in our warehouse. Orders placed after 7 PM (ET) are shipped the next business day. Cases in which Same Day Shipping does not apply include:
Orders shipped via USPS and Next Day Delivery must be placed by 5 PM (ET) due to our daily pick-up time for these services.
Any item that is drop shipped from the manufacturer. The manufacturer's shipping policies apply.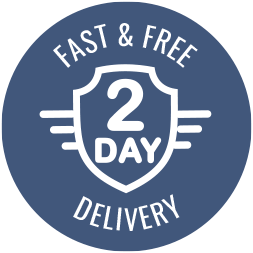 Fast & Free Delivery FAQs
What is Fast & Free Delivery?
Fast & Free Delivery is a new program offered by Lhasa OMS. Now you can get the same trusted, quality products you have come to rely on in only 2 days -- and the shipping cost is on us! Simply purchase $250 or more per order and you will automatically qualify for our Fast & Free Delivery option. Most items will be shipped 2-day air. For heavy items, they will be shipped via Ground, but there will still be no charge to you.
How much does the Fast & Free Delivery Program cost?
There is no cost to you. For every order that is over $250, the shipping costs will be free.
How will I know whether my product will ship 2-Day Delivery or Ground?
We will indicate the shipping method in your shopping cart. Additionally, all ground shipped items will be indicated on those individual product pages.
What happens if I order on a weekend or major national holiday?
Orders placed on weekends or on major holidays will be shipped the following business day.
>What happens if I do not get my order within 2 days as promised?
While we pride ourselves on serving this community with the best possible product and service, there are some things that are out of our control. In some cases, shipping companies' flights may be affected by weather, mechanical issues, or other unforeseen problems. We will do our very best to work with you to fix any unique situation that arises.
How do I track my order?
After you complete your order, you will be provided all associated shipping tracking codes associated with the order. You can track shipping progress through the shipping company's site using the tracking codes provided. If you are registered with Lhasa OMS, all of your order and shipping details will be available under the "Your Account" section.
Why will my order come in multiple boxes?
This will depend on the type of products you order. Heavy items will be shipped via Ground and therefore require a separate box and tracking code. Lighter items will be sent 2-day Air and will arrive separately. All of this information will be provided on checkout and available under the My Account section of our site (if you have created an account with Lhasa OMS).
Can I get rush air delivery on my order?
If your order does not qualify for our Fast & Free Delivery option or your needs require other delivery options, we do offer UPS (1, 2, or 3 day), Fedex (1 or 2 day), or Priority Mail Air shipping. Extra costs for shipping do apply. You are presented with the shipping costs during checkout and can choose the service that best meets your needs.
What form of payment does Lhasa OMS take?
Payment is by Visa, MasterCard, American Express, or Discover charge cards or PayPal. You will make this selection during the checkout process.
<
Does Lhasa OMS offer a warranty on products?
Our warranty for all durable products is 90 days unless noted on the Product Detail page. Most TENS and electroacupuncture machines will have a manufacturer's warranty, longer than 90 days. Note that warranty does not cover damage from mishandling, dropping, or alterations.
What is the Lhasa OMS return policy?
At Lhasa OMS we have a simple, no-hassle return policy. Everything is covered by our 30 day, 100% Satisfaction Guarantee. Returns are accepted within 30 days for exchange, credit or refund - please call for return authorization (see our Consumable Item Product Returns policy below for exclusions). Returns require authorization, which is obtained by emailing [email protected] or calling Lhasa OMS Customer Service to acquire a return shipping label.
Acceptance of returns after 30 days and within 120 days (and unauthorized returns) must be in unused, salable condition in original packaging are at the company's discretion and subject to restocking fees up to 15%.
Consumable Item Product Returns
The integrity of our products is paramount to Lhasa OMS. Expiration dates is only one of the methods we use to monitor the continued quality and safety of a product. Due to product safety concerns, we apologize but we are unable to accept returns when the product's safety or freshness has been compromised. When a seal is broken the freshness of the product is comprised. Creams and lotions can be the target of tampering and thus are not returnable. We apologize for any inconvenience this product safety policy causes. This policy is part of Lhasa's on-going commitment to provide safe, high quality products.
How does Lhasa OMS guarantee low prices?
To offer the lowest prices possible, we purchase in large quantity from top-quality manufacturers. If you find a lower nationally advertised price on a currently available item, we'll be happy to match that price. Please note that due to exchange rate or supplier price increases, prices (and specifications) are subject to change without notice.
PURCHASER NOTICE: No claims or warranties of medical efficacy are intended or implied for any products sold. The purchaser accepts full responsibility for the safe and proper use of these devices and agrees to indemnify and hold harmless the supplier and manufacturer from any consumer claims arising from or concerning these products or their ultimate use.