Net of Knowledge is an exciting, new continuing education platform built specifically for TCM and integrative health practitioners.
We are industry stakeholders who have come together from around the globe with a common mission: to inspire and support practitioners like you in your pursuit of knowledge and growth, so you can keep giving more to the patients and communities you support.
Come learn from some of the brightest minds of our field in our engaging digital environment.
To support your continuous self-development, we wanted to make it easier for you to keep learning from the teachers you love, even when you don't need the CEUs. A lot of time goes into making the quiz and certificate applications for a course—if you don't need it, why pay for it?
If you see a course or series you're interested in, but aren't sure if you need it towards your CEUs, just purchase the 'Course Only' or 'Series Only' option, and start learning right away! If you decide you need the CEUs at a later time, you can purchase the CEU add-on then.
Please note, CEU add-ons can only be applied if you have the course or series in your account, to begin with. If you buy a CEU add-on on its own, you will need to go back and buy the course or series respectively.
You have selected CEUs ONLY option. The CEU add-ons can only be applied to courses you already have in your Net of Knowledge account.
If you have purchased a CEUs ONLY option first by accident, you can come back here and purchase the COURSE ONLY option, and they will link back up automatically.
Course Overview
Why do some clinics succeed and others close down? How can I be a success? Watch this and find out some of those answers! You will hear from someone who talks with you not at you. Sharing some stories of winning and losing and how he kept going and built a solid practice. It is not always easy, but it was always worth it. Ward is going to walk you through a brief assessment to figure out where you are on your map to clinical success. If you know where you are on a map and know where you want to go, and you are willing to learn the skills required to get from A to B. You will likely get there. Learn why in the beginning you memorize scripts and follow directions. But by the end you forget all of that "stuff" people told you to do and you run your clinic your way. Ward will show you the three stages of business, giving skills and requirements for each and goals to get you to the next level. Learn about Client flow, Clinic flow, Financial flow and Life flow. How they affect you, your family and your business. Each flow has three stages and there is a great tip given for each one. Things you can reflect upon and see if you are doing them. As when you incorporate those tips into your practice you will get better results clinically and financially. Let's begin.
Objective
Learn the challenges and highlights of running a medical practice, and how to build a roadmap for success.
Learn the 3 stages and 4 flows of business, and what is required at each level to help a practice thrive.
To understand client and sales numbers and build a process to track them and learn the income potentials of the clinic and what is required to reach those levels.
Understand how to navigate, plan, and deal with clinic challenges in a variety of scenarios, and possible solutions for each situation.
Learn strategies to balance both clinic and personal life, and how each aspect can complement the other.
Outline
0 hrs - 15 min
Introduce speaker, establish credentials and business experience. First exposure to winning and losing is a normal part of business. Explain the process of identifying where the practitioner is in business, where they want to go and how learning the skill to get them from A to B is a do-able process.
15 min - 30 min
Initial exposure to building coping strategies for difficult times. Presentation of the 3 stages of business and the criteria of each. Focusing on Stage 1 as the largest amount of practitioners leave the profession at this point.
30 min - 45 min
Show clinical math of what revenue looks like with each stage of business. Which demonstrates a good financial living can be made in a clinic, without a large overhead. Teach the two types of clinical income money and ?psychic income?, give homework for them to write down their key clinical numbers and determine where they are on their map. Review of concepts so far.
45 min - 1 hrs
Teaching of the 4 Clinical Flows and the 3 divisions of each flow, with each division having a ?clinical tip?, something the practitioner can do or think about in that flow of business. Introduction to the ?Why of Business?. Closing remarks and encouragement.
Success in Life & Your Practice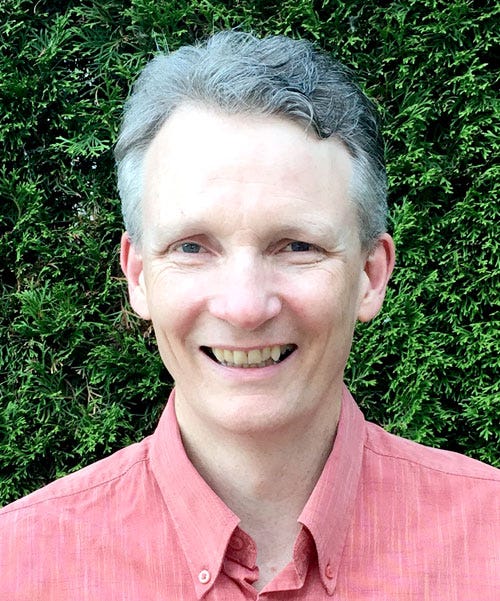 About Ward Willison
Starting in 1998, Ward studied Oriental Medicine and Acupuncture at Cougar Mountain Sino Therapy Centre, Canada – a world ranked retreat for the treatment of advanced illness. He completed his International Instructors diploma in Specialized Kinesiology from Buchberg, Switzerland, in1997. He has been running his own private clinic, All Body Care Ltd., in western Canada since 2001 where he has done over 2500 clients a year since 2008, in a solo cash practice. The clinic has received numerous awards both locally and in 2018 an international from the UK. Because of the clinic, he has been interviewed on TV, National Radio, Newspapers and magazines. Ward started Barefoot Practice Management Ltd, to teach and demonstrate how others in the field can be more successful in the clinic and personally. He also holds certificates in professional coaching. Prior to his near fatal motor vehicle accident, he ran large businesses, in the USA and abroad, dealing with millions of dollars and hundreds of staff. Ward's goal is to guide Acupuncturists to success in life and practice.
Accessing Your Course
After checking out, your email address will be sent to Net of Knowledge securely and you will gain instant access to your course. If you do not have a Net of Knowledge account yet, one will be created for you automatically and you will receive an email with a link to set up your password. Log in to your account at netofknowledge.com and start learning!
Unlimited Access & CEUS
You will have unlimited access to this course for as long as it is on Net of Knowledge, so that you can keep reviewing and learning from it over the years. CEU requirements must be completed within 1 year from the purchase. During this time, you must view the training and complete any required documents to get your certificate. You must also print and save your certificate for your own records.
Cancellation Policy
Please note we do not offer refunds for our recorded online courses/webinars.
Note
This recording is available in an online format only; you will not receive a DVD or physical copy of the recording ? it is only available to watch as a course to watch on the internet through your online account.