Net of Knowledge is an exciting, new continuing education platform built specifically for TCM and integrative health practitioners.
We are industry stakeholders who have come together from around the globe with a common mission: to inspire and support practitioners like you in your pursuit of knowledge and growth, so you can keep giving more to the patients and communities you support.
Come learn from some of the brightest minds of our field in our engaging digital environment.
To support your continuous self-development, we wanted to make it easier for you to keep learning from the teachers you love, even when you don't need the CEUs. A lot of time goes into making the quiz and certificate applications for a course—if you don't need it, why pay for it?
If you see a course or series you're interested in, but aren't sure if you need it towards your CEUs, just purchase the 'Course Only' or 'Series Only' option, and start learning right away! If you decide you need the CEUs at a later time, you can purchase the CEU add-on then.
Please note, CEU add-ons can only be applied if you have the course or series in your account, to begin with. If you buy a CEU add-on on its own, you will need to go back and buy the course or series respectively.
You have selected CEUs ONLY option. The CEU add-ons can only be applied to courses you already have in your Net of Knowledge account.
If you have purchased a CEUs ONLY option first by accident, you can come back here and purchase the COURSE ONLY option, and they will link back up automatically.
Course Overview
Adolescence has only been defined as a distinct psychological phase since early in the twentieth century. It was therefore obviously not discussed in historical Chinese medical texts. This talk will discuss in detail the huge transformation that occurs in the balance of the Organs, Substances and 5 Phases during adolescence, and how these manifest in the young person.

We will then take a detailed look at 2 key aetiological factors that often arise in teenage pathology: namely lack of sleep and family dynamics. We will explore these from a Chinese medical perspective, and suggest ways of minimizing the disruption they may cause.

We will then take an in depth look at each of the 5 Phases, and describe how each of them resonate with different aspects of adolescence, how the constraints of lockdown may impact them and what we can do to support their development.

Participants will leave with a better understanding of the processes underpinning adolescence, how pathology related to them may manifest and how, as parents and practitioners, we may help young people to ride this important 'gate of life' smoothy.
Objective
Understand the energetic changes that underpin adolescence from the TCM perspective.
Develop an understanding of sleep during adolescence from a TCM perspective and learn ways to help optimise it.
Develop an awareness of how family dynamics impact on development throughout adolescence.
Understand the developmental phase of adolescence from a 5 Phase perspective.
Outline
0 hrs - 15 min
Explain the changes in qi, yin, yang and blood that occur during adolescence, i.e the surge of yang, yin becoming replete, the recalibration of Fire and Water (kidneys and heart).
15 min - 30 min
Understand why teenagers are prone to sleep problems, how this relates to the Chinese clock; draw parallels with the changes in hormones from a western perspective; suggest lifestyle changes that will enable teenagers to optimise their sleep.
30 min - 45 min
Gain an understanding of how teenagers are energetically related to the rest of the rest of their family members, and how their state of emotional and physical health is influenced by these connections. Suggest ways that parents can help.
45 min - 1 hrs
Look at what is going on in each of the 5 Phases during adolescence, and how what is happening in the world in 2020 may impact this. Learn some lifestyle tips that help to optimise the health of each element.
Supporting Teenagers Through Extraordinary Times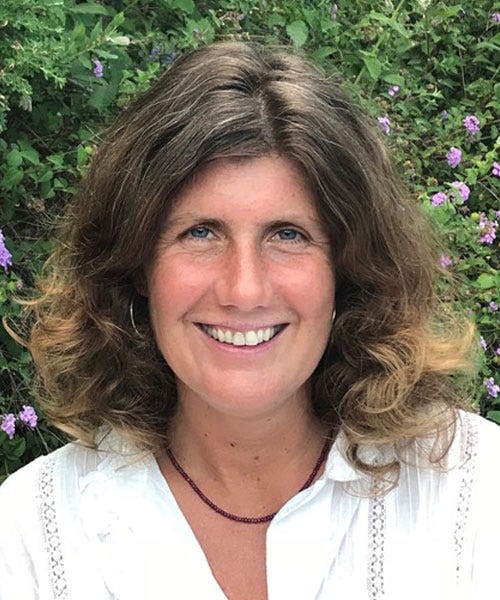 About Rebecca Avern
Rebecca is a senior lecturer, clinical supervisor and teaching clinic director at the College of Integrated Chinese Medicine in Reading, UK. Soon after qualifying in 2001, she spent 4 years working alongside and assisting Giovanni Maciocia in the writing of Diagnosis in Chinese Medicine. After studying paediatrics with Julian Scott, in 2012, she founded an acupuncture centre for the treatment of children in Oxford – the Panda Clinic - and her clinical work is now entirely with children. She is the author of the textbook Acupuncture for Babies, Children and Teenagers: treating both the illness and the child. She teaches paediatrics in the UK, online and internationally. Her mission is to train more acupuncturists to feel confident in treating children, to educate parents about the benefits of acupuncture for children and to enable more children to have access to treatment. She blogs for parents about all aspects of childhood from a Chinese medicine perspective (www.nurturingtheyoung.com).
*CEU/CPD Approvals
Some accreditation bodies have course approval expirations. If the approval expires, you will see a notice next to the name with a date of expiration: "[Until YYYY/MM/DD]". Please factor this date into your own renewal deadline. If an approval expires, you will be able to request that it is renewed and we will submit it for you within 2 business days. Renewals normally come back to us after 30 days. If your accreditation body is not listed under the "Approved" section, you may find it under the "Pending" section. That means that it is either currently pending approval, or that it is available for you to request: "[Upon Request]". New course approvals usually come back to us after 45 days. We use an automated system within our platform that allows you to make these requests in an easy and convenient way. Just visit the course page in your Net of Knowledge account and click the "Request Approval" button at the top. Each "Course and CEUs/CPDs" purchase grants you 1 request per accreditation body. If you request a course approval and do not complete it before its new expiration date, you will need to purchase another "CEU/CPD Add-On" to make another request. If the course is ineligible for approval with an accreditation body due to their subject-matter policies, it will be listed as "[Ineligible]", and no requests will be possible for the course.
Accessing Your Course
After checking out, your email address will be sent to Net of Knowledge securely and you will gain instant access to your course. If you do not have a Net of Knowledge account yet, one will be created for you automatically and you will receive an email with a link to set up your password. Log in to your account at netofknowledge.com and start learning!
Unlimited Access & CEUS
You will have unlimited access to this course for as long as it is on Net of Knowledge, so that you can keep reviewing and learning from it over the years. CEU requirements must be completed within 1 year from the purchase. During this time, you must view the training and complete any required documents to get your certificate. You must also print and save your certificate for your own records.
Cancellation Policy
Please note we do not offer refunds for our recorded online courses/webinars.
Note
This recording is available in an online format only; you will not receive a DVD or physical copy of the recording – it is only available to watch as a course to watch on the internet through your online account.