Net of Knowledge is an exciting, new continuing education platform built specifically for TCM and integrative health practitioners.
We are industry stakeholders who have come together from around the globe with a common mission: to inspire and support practitioners like you in your pursuit of knowledge and growth, so you can keep giving more to the patients and communities you support.
Come learn from some of the brightest minds of our field in our engaging digital environment.
To support your continuous self-development, we wanted to make it easier for you to keep learning from the teachers you love, even when you don't need the CEUs. A lot of time goes into making the quiz and certificate applications for a course—if you don't need it, why pay for it?
If you see a course or series you're interested in, but aren't sure if you need it towards your CEUs, just purchase the 'Course Only' or 'Series Only' option, and start learning right away! If you decide you need the CEUs at a later time, you can purchase the CEU add-on then.
Please note, CEU add-ons can only be applied if you have the course or series in your account, to begin with. If you buy a CEU add-on on its own, you will need to go back and buy the course or series respectively.
You have selected CEUs ONLY option. The CEU add-ons can only be applied to courses you already have in your Net of Knowledge account.
If you have purchased a CEUs ONLY option first by accident, you can come back here and purchase the COURSE ONLY option, and they will link back up automatically.
Course Overview
People have traits which individualize them. These traits manifest in their talents, predispositions, and strengths. Chinese Face Reading helps recognize these tendencies, and how they are reflected in facial features. This can help to find the right person for the job, or the right job for the person. Recognizing such signs such as of one who: needs to be in charge, is a good cooperative follower, doesn't listen to others well, is a strongly practical person, is a strong intellectual, makes an ideal receptionist, or is a cautious investor, can all be helpful in our integrative working lives. This course also addresses the different five element qualities in work, and how to appreciate someone who works in a wood way, or in a metal way, and thus, enhance this value.
Objective
To help students gain familiarity with the Chinese art of facial diagnosis
To teach how to apply 5 element theory to understanding a person's physical appearance and how that reflects his/her personality traits
To use the wisdom of five element balancing to enhance how people work together
Outline
0 hrs - 1 hrs
Overview of traits of 5 elements in people, how it shows up in work habits and features.
1 hrs - 2 hrs
Recognition in style and facial features, ears, chins, eyebrows, jaws.
2 hrs - 3 hrs
Facial traits, eyes, noses, lips and how they are compared and analyzed in Chinese Facial Diagnosis.
3 hrs - 4 hrs
Tendencies of actions of people with different nostrils, cheekbones, purpose lines, facial structure
4 hrs - 5 hrs
Analysis of several famous leader's features, types of charisma/peach luck.
Chinese Face Reading in Business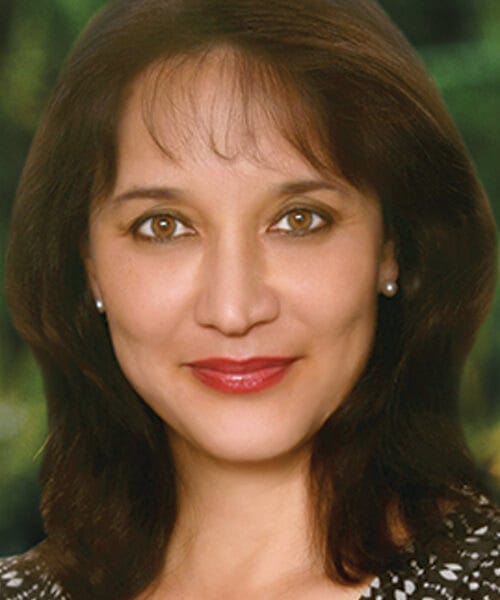 About Lillian Bridges
Renowned author and lecturer, Lillian Bridges is best known as the foremost authority on Face Reading and Diagnosis, introducing both it and Five Element Feng Shui to the West and bringing them back into the field of Chinese Medicine. For over 30 years, she has taught Facial Diagnosis to both health practitioners and business people alike. She is the founder of The Lotus Institute, training students in her apprenticeship program and at continuing education courses at universities and colleges. Lillian is a featured speaker at conferences, conventions, and symposiums around the world, and has been on numerous television and radio shows, and has written for many publications. A contributor to several books on Chinese Medicine, her own book, Face Reading in Chinese Medicine, is a best seller in the genre.
*CEU/CPD Approvals
Some accreditation bodies have course approval expirations. If the approval expires, you will see a notice next to the name with a date of expiration: "[Until YYYY/MM/DD]". Please factor this date into your own renewal deadline. If an approval expires, you will be able to request that it is renewed and we will submit it for you within 2 business days. Renewals normally come back to us after 30 days. If your accreditation body is not listed under the "Approved" section, you may find it under the "Pending" section. That means that it is either currently pending approval, or that it is available for you to request: "[Upon Request]". New course approvals usually come back to us after 45 days. We use an automated system within our platform that allows you to make these requests in an easy and convenient way. Just visit the course page in your Net of Knowledge account and click the "Request Approval" button at the top. Each "Course and CEUs/CPDs" purchase grants you 1 request per accreditation body. If you request a course approval and do not complete it before its new expiration date, you will need to purchase another "CEU/CPD Add-On" to make another request. If the course is ineligible for approval with an accreditation body due to their subject-matter policies, it will be listed as "[Ineligible]", and no requests will be possible for the course.
Accessing Your Course
After checking out, your email address will be sent to Net of Knowledge securely and you will gain instant access to your course. If you do not have a Net of Knowledge account yet, one will be created for you automatically and you will receive an email with a link to set up your password. Log in to your account at netofknowledge.com and start learning!
Unlimited Access & CEUS
You will have unlimited access to this course for as long as it is on Net of Knowledge, so that you can keep reviewing and learning from it over the years. CEU requirements must be completed within 1 year from the purchase. During this time, you must view the training and complete any required documents to get your certificate. You must also print and save your certificate for your own records.
Cancellation Policy
Please note we do not offer refunds for our recorded online courses/webinars.
Note
This recording is available in an online format only; you will not receive a DVD or physical copy of the recording – it is only available to watch as a course to watch on the internet through your online account.