Net of Knowledge is an exciting, new continuing education platform built specifically for TCM and integrative health practitioners.
We are industry stakeholders who have come together from around the globe with a common mission: to inspire and support practitioners like you in your pursuit of knowledge and growth, so you can keep giving more to the patients and communities you support.
Come learn from some of the brightest minds of our field in our engaging digital environment.
To support your continuous self-development, we wanted to make it easier for you to keep learning from the teachers you love, even when you don't need the CEUs. A lot of time goes into making the quiz and certificate applications for a course—if you don't need it, why pay for it?
If you see a course or series you're interested in, but aren't sure if you need it towards your CEUs, just purchase the 'Course Only' or 'Series Only' option, and start learning right away! If you decide you need the CEUs at a later time, you can purchase the CEU add-on then.
Please note, CEU add-ons can only be applied if you have the course or series in your account, to begin with. If you buy a CEU add-on on its own, you will need to go back and buy the course or series respectively.
You have selected CEUs ONLY option. The CEU add-ons can only be applied to courses you already have in your Net of Knowledge account.
If you have purchased a CEUs ONLY option first by accident, you can come back here and purchase the COURSE ONLY option, and they will link back up automatically.
Course Overview
Tongue diagnosis is known as one of the main diagnostic pillars in the long history of Chinese medicine. The tongue is the first organ of the digestive system and can show us the a connection to the inside of the body. By observing the tongue in the five elements model, we can identify in few seconds who is the person in front of us and what are his/ her emotional and physical imbalances. When diagnosis is clear, the treatment will be fast, exact and simple even in difficult conditions. Tongue diagnosis has many advantages in comparison to other diagnostic methods. It is fast, simple, reliable, we can track changes with photographs, and of course in the technological world we live in, it is possible to diagnose people from any place on earth with the smartphone. In the seminar Aaron Zizov will introduce the method he is using on the last 15 years of his practice step by step, in a way that will make you understand the principles of tongue diagnosis in a very easy and friendly approach that can help you in your practice immediately. We will go briefly through the basic theories and philosophies of the Chinese medicine with their connection to the tongue, up to the main part of the workshop on the 11 categories and five association areas of the internal organs systems, with focus on each area and the different meanings of what we can see there. Then, we will see how to build a strategy for the treatment with acupuncture and herbs.
Objective
Learn the tongue map in details. Build your patient's trust with giving them a whole picture of their situation. This will keep them for longer periods with the ability to follow the changes of their tongue.
Learn the theory of tongue diagnosis from another perspective that is not learned in the TCM schools.
Become a professional in Tongue Diagnosis and deliver the best results to your patients.
Learn from Aaron's 20 years of experience and research on Tongue Diagnosis. Discover how to check the tongue step by step with a clear way to see all the pieces together.
Treat your patients from distance with a reliable tool that will show you the inside world of your patients.
Outline
0 hrs - 30 min
Introduction - Foundations of Diagnosis in TCM: Health and disease, Diagnosis in TCM, History of tongue diagnosis in TCM.
30 min - 1.5 hrs
Part 1 - The Tongue Diagnosis Method: Tongue map, Method principles, Psychological aspects, Orthopaedic aspects.
1.5 hrs - 2.5 hrs
Part 2 - The Tongue in Main TCM Theories: Dao, Yin-Yang, 5 Elements, 5 Substances.
2.5 hrs - 3.5 hrs
Part 3 - The 11 Categories: Shape, Movement, Color, Climate, Coating, Puffiness, Sinking, Cracks, Veins under, Spots, Wounds ulcers & Teeth marks.
3.5 hrs - 4.5 hrs
Part 4 - The 5 Association Areas: Heart, Lungs, Spleen-stomach, Kidney-bladder-reproductive, Liver-gall bladder .
4.5 hrs - 5.5 hrs
Part 5 - Treatment with Acupuncture & Herbs
5.5 hrs - 6.5 hrs
Part 6 - Case Studies
Tongue Diagnosis in 5 Elements Model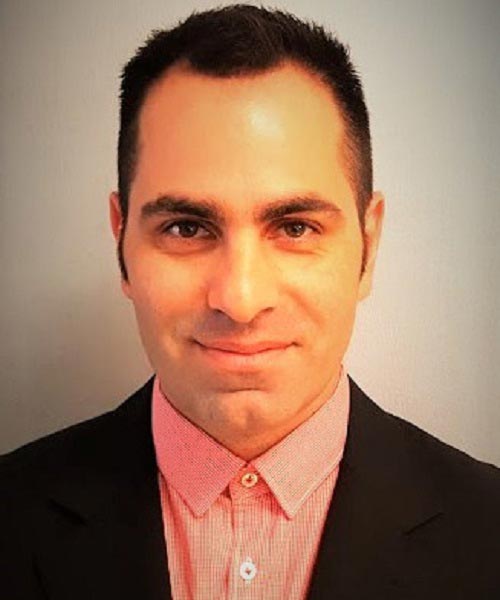 About Aaron Zizov
Aaron Zizov graduated studies Chinese medicine studies on 2004 in Tel Aviv, Israel. He specialized in Gynecology, Dermatology and Cosmetology at the Zhejiang university and in the provincial hospital of T.C.M, Hangzhou, China. Aaron enjoys investigating the personality in TCM according to the tongue map and Ba Zi chart. In his private and public practice he is treating more than 100 patients a week with fertility problems, emotional disorders, pain issues, and anti aging treatments. Aaron taught in Medi-Cin and Meirav Colleges of TCM in Israel, today he is teaching mainly professional seminars in Europe, U.S and Israel focusing on Chinese cosmetology, tongue diagnosis and Ba Zi-Chinese astrology. He is the author of the books: Beauty secrets of Chinese medicine- a professional Guide to Chinese cosmetology. And tongue diagnosis in five elements model- a Clinical guide for physical and emotional diagnosis according to the tongue map.
Accessing Your Course
After checking out, your email address will be sent to Net of Knowledge securely and you will gain instant access to your course. If you do not have a Net of Knowledge account yet, one will be created for you automatically and you will receive an email with a link to set up your password. Log in to your account at netofknowledge.com and start learning!
Unlimited Access & CEUS
You will have unlimited access to this course for as long as it is on Net of Knowledge, so that you can keep reviewing and learning from it over the years. CEU requirements must be completed within 1 year from the purchase. During this time, you must view the training and complete any required documents to get your certificate. You must also print and save your certificate for your own records.
Cancellation Policy
Please note we do not offer refunds for our recorded online courses/webinars.
Note
This recording is available in an online format only; you will not receive a DVD or physical copy of the recording – it is only available to watch as a course to watch on the internet through your online account.