Net of Knowledge is an exciting, new continuing education platform built specifically for TCM and integrative health practitioners.
We are industry stakeholders who have come together from around the globe with a common mission: to inspire and support practitioners like you in your pursuit of knowledge and growth, so you can keep giving more to the patients and communities you support.
Come learn from some of the brightest minds of our field in our engaging digital environment.
To support your continuous self-development, we wanted to make it easier for you to keep learning from the teachers you love, even when you don't need the CEUs. A lot of time goes into making the quiz and certificate applications for a course—if you don't need it, why pay for it?
If you see a course or series you're interested in, but aren't sure if you need it towards your CEUs, just purchase the 'Course Only' or 'Series Only' option, and start learning right away! If you decide you need the CEUs at a later time, you can purchase the CEU add-on then.
Please note, CEU add-ons can only be applied if you have the course or series in your account, to begin with. If you buy a CEU add-on on its own, you will need to go back and buy the course or series respectively.
You have selected CEUs ONLY option. The CEU add-ons can only be applied to courses you already have in your Net of Knowledge account.
If you have purchased a CEUs ONLY option first by accident, you can come back here and purchase the COURSE ONLY option, and they will link back up automatically.
Course Overview
This webinar by Dave Shipsey, author of "Mastering the Art of Abdominal Acupuncture, a concise guide to treating numerous painful conditions", the first English language book on this topic, will give you an insight into the reasons why abdominal acupuncture is such a powerful and yet gentle system of acupuncture. Dave will provide you with a detailed account of this system from a theoretical basis to the practicalities of using Abdominal Acupuncture in your clinic, he will use real case histories and a demonstration to achieve this. You will learn about the relevance of each of the three levels in Abdominal Acupuncture with special attention given to the Turtle hologram used at the heaven level.

Dave will discuss why abdominal acupuncture offers such a powerful and yet gentle system of acupuncture that usually gives fast effective and long lasting results. He will discuss this from both a Traditional Chinese Medicine (TCM), point of view and from a Western "scientific" perspective. Dave will detail the potential mechanism's at play which will help to explain how abdominal acupuncture can potentially give such effective and at times profound results with wide and varied (therapeutic) side benefits. A detailed analysis of the importance of the "Gut Brain" or "Second Brain"' the Triple Burner and the energetics of the abdominal area will be given to help appreciate "why abdominal is phenomenal".

Dave will give a demonstration of abdominal acupuncture in practice and you can observe various aspects of an abdominal treatment, including the "Lotus Flower". He will also provide a number of treatment protocols for some commonly seen painful conditions including Hip, Back neck and shoulder problems.
Objective
Gain an appreciation of the theory behind Abdominal Acupuncture (AA).
Understand the energetics of abdomen and the abdominal acupuncture points.
Show how the Eastern and Western Theory of the abdominal area are related in order to show how Abdominal Acupuncture potentially works.
Learn how and when to use the abdominal Lotus Flower
Learn how to treat hip problems using Abdominal Acupuncture.
Outline
0 hrs - 15 min
In the first section you will learn how about the advantages of Abdominal Acupuncture for both the practitioner and the Patient. We will also review the main aspects of anatomical significance of Abdominal Acupuncture points.
15 min - 30 min
You will learn the Protocol used when giving an Abdominal Acupuncture treatment and the importance of needle depth. The subtleties of abdominal needling will also be covered, ensuring optimal feedback from each point and treatment efficacy.
30 min - 45 min
You will learn how to treat shoulder pain and whip lash using a number of different prescription options.
45 min - 1 hrs
Detail about the energetics of the abdomen, with regard to the Triple Burner Pre and Post natal Qi, the Zang Fu organs and the most energetically powerful of the abdominal points will be discussed.
1 hrs - 1.25 hrs
More about the importance of Ren 8 (Shenque) and the Abdominal Meridian System. You will also learn about the different depths of Heaven, Humanity and Earth which are used in Abdominal Acupuncture.
1.25 hrs - 1.5 hrs
The Miraculous Turtle hologram used to guide you at the Heaven level and the nature of the Late Heaven Bagua used to direct treatments at the deeper Earth level.
1.5 hrs - 1.75 hrs
Abdominal Acupuncture theory West meets East: how modern "Western Scientific Theory" with regards to the Second Brain supports the Chinese Traditional Chinese Medicine (TCM) theory with regards to the power of the abdominal area and the Dantian.
1.75 hrs - 2 hrs
The Lotus flower treatment will be explained in detail: how to use it, when to use it and for how long the duration should be depending on the circumstances. A number of case histories will be shared to highlight various uses of this technique.
2 hrs - 2.25 hrs
After learning the theory and the "Science" that makes abdominal Phenomenal a number of case histories will be used to show the power of this wonderful system in real practice.
2.25 hrs - 2.5 hrs
Detailed prescriptions with real case histories will be given to show you how to treat Hip problems and other phenomenal abdominal cases from Dave Shipsey's practice.
Abdominal Acupuncture, Put Simply, Abdominal is Phenomenal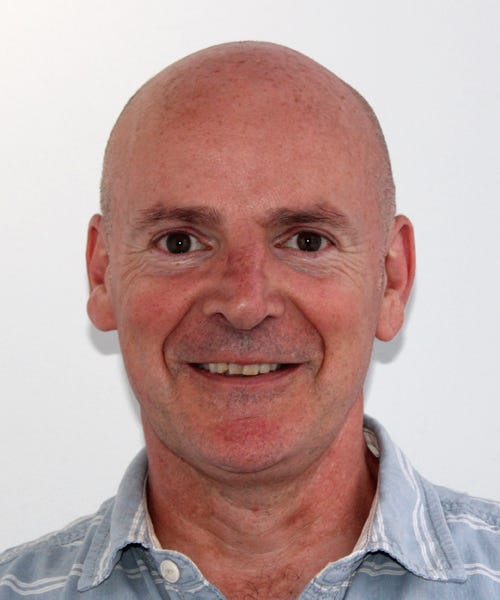 About Dave Shipsey
Dave Shipsey is a Registered Acupuncturist, author and teacher. He has been practising acupuncture in Dublin since 2001 and has been specialising in Abdominal Acupuncture since 2002. Dave completed a "Train the Trainer" program in 2011 to learn the best and most up-to-date methods of communicating knowledge. Dave Shipsey has designed his own Abdominal Acupuncture (AA) training program (CPD accredited) for qualified and final-year student acupuncturists. He has run the program in Ireland, the UK and France; each course has received great reviews and testimonials from participants. The courses have evolved organically over the years and Dave feels that he has now found the perfect balance of theory and practice. In October 2015, Dave Shipsey published his book "Mastering the Art of Abdominal Acupuncture, A Concise Guide to Treating Numerous Painful Conditions." This peer-reviewed book is the first of its kind to be published in English on Abdominal Acupuncture. It is intended as a teaching manual for qualified acupuncturists and students of acupuncture.
*CEU/CPD Approvals
Some accreditation bodies have course approval expirations. If the approval expires, you will see a notice next to the name with a date of expiration: "[Until YYYY/MM/DD]". Please factor this date into your own renewal deadline. If an approval expires, you will be able to request that it is renewed and we will submit it for you within 2 business days. Renewals normally come back to us after 30 days. If your accreditation body is not listed under the "Approved" section, you may find it under the "Pending" section. That means that it is either currently pending approval, or that it is available for you to request: "[Upon Request]". New course approvals usually come back to us after 45 days. We use an automated system within our platform that allows you to make these requests in an easy and convenient way. Just visit the course page in your Net of Knowledge account and click the "Request Approval" button at the top. Each "Course and CEUs/CPDs" purchase grants you 1 request per accreditation body. If you request a course approval and do not complete it before its new expiration date, you will need to purchase another "CEU/CPD Add-On" to make another request. If the course is ineligible for approval with an accreditation body due to their subject-matter policies, it will be listed as "[Ineligible]", and no requests will be possible for the course.
Accessing Your Course
After checking out, your email address will be sent to Net of Knowledge securely and you will gain instant access to your course. If you do not have a Net of Knowledge account yet, one will be created for you automatically and you will receive an email with a link to set up your password. Log in to your account at netofknowledge.com and start learning!
Unlimited Access & CEUS
You will have unlimited access to this course for as long as it is on Net of Knowledge, so that you can keep reviewing and learning from it over the years. CEU requirements must be completed within 1 year from the purchase. During this time, you must view the training and complete any required documents to get your certificate. You must also print and save your certificate for your own records.
Cancellation Policy
Please note we do not offer refunds for our recorded online courses/webinars.
Note
This recording is available in an online format only; you will not receive a DVD or physical copy of the recording – it is only available to watch as a course to watch on the internet through your online account.