Net of Knowledge is an exciting, new continuing education platform built specifically for TCM and integrative health practitioners.
We are industry stakeholders who have come together from around the globe with a common mission: to inspire and support practitioners like you in your pursuit of knowledge and growth, so you can keep giving more to the patients and communities you support.
Come learn from some of the brightest minds of our field in our engaging digital environment.
To support your continuous self-development, we wanted to make it easier for you to keep learning from the teachers you love, even when you don't need the CEUs. A lot of time goes into making the quiz and certificate applications for a course—if you don't need it, why pay for it?
If you see a course or series you're interested in, but aren't sure if you need it towards your CEUs, just purchase the 'Course Only' or 'Series Only' option, and start learning right away! If you decide you need the CEUs at a later time, you can purchase the CEU add-on then.
Please note, CEU add-ons can only be applied if you have the course or series in your account, to begin with. If you buy a CEU add-on on its own, you will need to go back and buy the course or series respectively.
You have selected CEUs ONLY option. The CEU add-ons can only be applied to courses you already have in your Net of Knowledge account.
If you have purchased a CEUs ONLY option first by accident, you can come back here and purchase the COURSE ONLY option, and they will link back up automatically.
Course Overview
Part 1: Introductory Presentation - Clinical Results in an Adjunct Cancer Therapies Program Several significant developments in chemotherapy and radiation treatments in recent years have improved the tolerance for those medical therapies, yet many cancer patients still struggle with prolonged experience of debilitating symptoms. Traditional Chinese Medicine (TCM) offers possibilities to reduce the severity of the side effects. In China, one of the medical reform goals of the highly active TCM research phase (1960s-1980s) was to utilize TCM in new and effective ways. For cancer patients, the concept of "supporting normality" (fuzheng) was promoted, relying on herbal tonification therapy and supported by use of acupuncture. At the Immune Enhancement Project (IEP) in Portland, Oregon, these methods were adapted to modern western conditions, and several hundred cancer patients have been so treated during a period of nearly twenty years. Effects of the project are revealed by oncologists who express surprise at how well their patients had managed through the course of medical therapies and by the increasing referrals to the program from physicians and nurses working with cancer patients. The program methods, with special reference to the use of acupuncture, will be described. Part 2: Treatment Framework - Five-Zone Acupuncture and Six-Actions Herb Prescribing for Adjunct Cancer Therapy Five zone acupuncture emerged from treatment of shen disorders (spirit/mind/brain functional disturbances) and was one of the most commonly used approaches at the IEP Clinic for supporting patients undergoing cancer therapies. Acupuncture point selection focuses on the head/neck and bilateral transport regions: from elbow to fingers and from knee to toes which unites the neural networks and restores normality. A foundational needling set includes a subgroup called New Twenty Needles (to expand upon Old Ten Needles). The six-actions herb method is based on the methods of tonifying qi, nourishing blood, smoothing the flow of qi, enlivening the circulation of blood, raising clear qi to the head, and benefiting the marrow. This recording details these therapies so that you will be empowered to support your patients who may be contending with a cancer diagnosis.
Objective
To understand how the IEP Clinic operates, in order to appreciate the context of the adjunct cancer therapies it offers.
To become familiar with the author's perspective on the challenges faced by patients and practitioners in response to the cancer diagnosis and its standard medical treatment.
To know the type of data that is being presented; i.e. chart notes developed over a period of months or years, relaying brief patient comments and acupuncture treatment details.
To learn some of the writings and experiences that influenced development of the adjunct cancer protocols utilized at IEP, especially the acupuncture component of the program that led to the "new twenty needles" (NTN) protocol.
To gain a sense of the outcomes for patients who come to the IEP clinic with a diagnosis of stage III or stage IV cancer.
To learn what constitutes acupuncture applied to "five zones" and the origins of the five zone framework.
To appreciate which types of medical disorders are most appropriately treated by the five zone method of acupuncture therapy.
To learn the six herb actions utilized for adjunct cancer therapy within the larger perspective of how herb effects are categorized.
To understand how the six herb actions apply to the commonly reported symptoms experienced by cancer patients undergoing standard medical therapies
To observe some examples of acupuncture points and herbs that are suited to the treatment framework being described.
Outline
0 hrs - 15 min
How the subject being presented was selected from treatment successes at the IEP adjunct cancer therapies services.
15 min - 30 min
The analysis of acupuncture treatments that were used for cancer patients and how the points are selected and in what manner they form a pattern of treatment for these patients.
30 min - 45 min
How acupuncture treatments following the basic pattern are personalized to address individual patient conditions and situations.
45 min - 1 hrs
Overview of patient responses to treatment.
1 hrs - 1.5 hrs
A description of the five zones of acupuncture in terms of the location of peripheral shu points and points on the head/neck along the midline. Sources of this treatment method and description of the absence of a descriptive model in TCM literature.
1.5 hrs - 2 hrs
A perspective on patient treatment based on five zone acupuncture, and how the particular point sets are chosen.
2 hrs - 2.5 hrs
The problem of utilizing knowledge of herb prescriptions that were administered in ancient times for treatment of new disease conditions that occur in modern times; modern cancer therapy with its various adverse effects, for example, was not known during the development of TCM.
2.5 hrs - 3 hrs
The herbal therapies deemed appropriate to adjunct cancer treatment and how the selection of therapeutic principles and herbs have changed since they were first developed just over fifty years ago.
3 hrs - 3.5 hrs
The six actions of herbs chosen from a much larger group of traditional medicine categories to address the disorders encountered from undergoing standard medical cancer therapies, especially chemotherapy.
3.5 hrs - 4 hrs
Overview of specific herbs and formulas that are used in the treatments, and factors influencing choices among potentially useful herbs.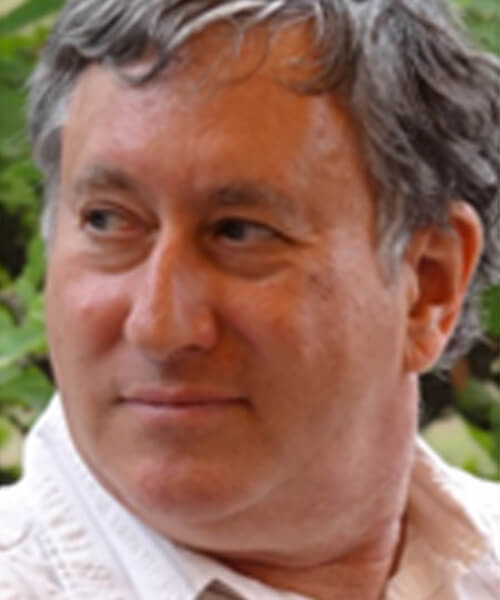 About Subhuti Dharmananda
Subhuti Dharmananda established the Institute for Traditional Medicine and Preventive Health Care (ITM) in 1979 to promote education, research, and charitable works in the field of traditional medicine systems, for which Chinese medicine became the primary area of concern. The Institute has two clinics, An Hao Natural Health Care as a model of integrative methods and Immune Enhancement Project (IEP) Clinic to provide low cost acupuncture and Chinese herbs for difficult diseases in support of standard medical methods. He comes from a science background (Ph.D. in Biology) and is not directly involved in delivering the health care services, but helps organize the clinical format and, for many of the IEP participants, provides the clinical outline for attaining therapeutic goals and offers details of the treatment protocols, having had prior experience, primarily as an herb prescriber, in treating patients. As a result of reviewing several types of literature, Subhuti has produced articles on subjects of traditional medicine concepts, herbs, formulas, diagnosis and treatment of specific diseases, and safety issues, which are posted on the ITM website.
*CEU/CPD Approvals
Some accreditation bodies have course approval expirations. If the approval expires, you will see a notice next to the name with a date of expiration: "[Until YYYY/MM/DD]". Please factor this date into your own renewal deadline. If an approval expires, you will be able to request that it is renewed and we will submit it for you within 2 business days. Renewals normally come back to us after 30 days. If your accreditation body is not listed under the "Approved" section, you may find it under the "Pending" section. That means that it is either currently pending approval, or that it is available for you to request: "[Upon Request]". New course approvals usually come back to us after 45 days. We use an automated system within our platform that allows you to make these requests in an easy and convenient way. Just visit the course page in your Net of Knowledge account and click the "Request Approval" button at the top. Each "Course and CEUs/CPDs" purchase grants you 1 request per accreditation body. If you request a course approval and do not complete it before its new expiration date, you will need to purchase another "CEU/CPD Add-On" to make another request. If the course is ineligible for approval with an accreditation body due to their subject-matter policies, it will be listed as "[Ineligible]", and no requests will be possible for the course.
Accessing Your Course
After checking out, your email address will be sent to Net of Knowledge securely and you will gain instant access to your course. If you do not have a Net of Knowledge account yet, one will be created for you automatically and you will receive an email with a link to set up your password. Log in to your account at netofknowledge.com and start learning!
Unlimited Access & CEUS
You will have unlimited access to this course for as long as it is on Net of Knowledge, so that you can keep reviewing and learning from it over the years. CEU requirements must be completed within 1 year from the purchase. During this time, you must view the training and complete any required documents to get your certificate. You must also print and save your certificate for your own records.
Cancellation Policy
Please note we do not offer refunds for our recorded online courses/webinars.
Note
This recording is available in an online format only; you will not receive a DVD or physical copy of the recording – it is only available to watch as a course to watch on the internet through your online account.