Net of Knowledge is an exciting, new continuing education platform built specifically for TCM and integrative health practitioners.
We are industry stakeholders who have come together from around the globe with a common mission: to inspire and support practitioners like you in your pursuit of knowledge and growth, so you can keep giving more to the patients and communities you support.
Come learn from some of the brightest minds of our field in our engaging digital environment.
To support your continuous self-development, we wanted to make it easier for you to keep learning from the teachers you love, even when you don't need the CEUs. A lot of time goes into making the quiz and certificate applications for a course—if you don't need it, why pay for it?
If you see a course or series you're interested in, but aren't sure if you need it towards your CEUs, just purchase the 'Course Only' or 'Series Only' option, and start learning right away! If you decide you need the CEUs at a later time, you can purchase the CEU add-on then.
Please note, CEU add-ons can only be applied if you have the course or series in your account, to begin with. If you buy a CEU add-on on its own, you will need to go back and buy the course or series respectively.
You have selected CEUs ONLY option. The CEU add-ons can only be applied to courses you already have in your Net of Knowledge account.
If you have purchased a CEUs ONLY option first by accident, you can come back here and purchase the COURSE ONLY option, and they will link back up automatically.
Course Overview
Ming Dynasty China (1368 - 1644), which had been weakened by corruption and internal rebellion, was overtaken by the Manchu in 1644. In 1647 the Manchu attacked the southern Buddhist Shaolin Temple in Quanzhou, Fujian province. Only five masters managed to escape, and since then became known as the Five Elders. These masters were named: Zhì Shàn Chán Shi (????), Wu Méi Dà Shi (????), Bái Méi Dào Rén (????), Féng Dào Dé (???), and Miáo Xian (??).

After escaping, Zhì Shàn Chán Shi founded another temple at Nine Lotus Mountain (???) in Fujian province. Here the other survivors sought shelter. During their time in seclusion, the five elders refined their knowledge of health/medicine, meditation, and martial wisdom. Unfortunately, this temple was also attacked by the Manchu and destroyed.

After his escape, Féng Dào Dé left to study medicine and spirituality in Sichuan's remote mountain area, next to Tibet. It is from this history that the practice of Red Dragon Qigong (Hóng Lóng Qì Gong - ????) originates.

The Red Dragon Qi Gong practice is the foundation of Féng Dào Dé's Internal Energy System. The name "Red Dragon" signifies the internal heat or Yang Qi (??) developed through this standing meditation set. This practice stretches and opens up the energy channels within our bodies.

This course also contains an explanation of the modern clinical research illustrating Qigong's benefits.
Objective
Learn the modern and ancient history of Qigong.
Learn the modern science behind how the human energy system and Qigong works, along with peer-reviewed examples of health benefits.
Learn the internal body mechanics that make Qigong work effectively.
Learn the seated Red Dragon qigong meditation set for energy cultivation.
Learn the standing Red Dragon qigong meditation set to promote Qi movement throughout the body.
Outline
0 hrs - 15 min
Lecture 1: What are the scientifically researched benefits from a well-designed Qigong practice?
15 min - 30 min
Master Feng Dao De (???) and the White Tiger System (???) / Classical vs Modern Qigong Methods.
30 min - 1.5 hrs
Red Dragon Qigong: Body Mechanics and Breathing.
1.5 hrs - 1.75 hrs
Red Dragon Seated Energy Cultivation & Regulating the Emotional Mind.
1.75 hrs - 3.25 hrs
Red Dragon Standing Qigong Routine of Five Exercises to promote Qi Movement throughout the body.
3.25 hrs - 3.5 hrs
Advanced Training: Grand Circulation Qigong.
3.5 hrs - 3.75 hrs
Conclusion.
Grasping Qi & Qigong Series - Course 2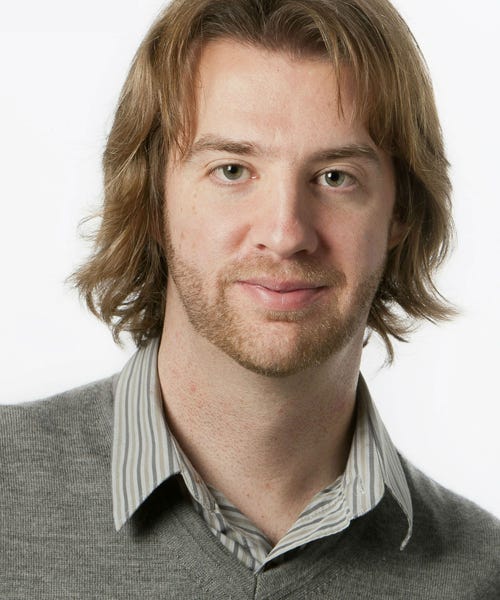 About David Lloyd
David Hastings Lloyd is a Registered Acupuncturist and Registered T.C.M. Practitioner with the province of Ontario. He has been involved with Chinese Medicine and has been teaching Qigong for over 20 years. David served as a Peer-Reviewer for the Oxford University Press Medical Journal eCAM and has published several books. He has a keen interest in exploring traditional Chinese medicine and philosophy using modern scientific methods and chemistry. David's goal is to encourage integration between all of the sciences to help patients, and medical practitioners, lead healthy and productive lives.
*CEU/CPD Approvals
Some accreditation bodies have course approval expirations. If the approval expires, you will see a notice next to the name with a date of expiration: "[Until YYYY/MM/DD]". Please factor this date into your own renewal deadline. If an approval expires, you will be able to request that it is renewed and we will submit it for you within 2 business days. Renewals normally come back to us after 30 days. If your accreditation body is not listed under the "Approved" section, you may find it under the "Pending" section. That means that it is either currently pending approval, or that it is available for you to request: "[Upon Request]". New course approvals usually come back to us after 45 days. We use an automated system within our platform that allows you to make these requests in an easy and convenient way. Just visit the course page in your Net of Knowledge account and click the "Request Approval" button at the top. Each "Course and CEUs/CPDs" purchase grants you 1 request per accreditation body. If you request a course approval and do not complete it before its new expiration date, you will need to purchase another "CEU/CPD Add-On" to make another request. If the course is ineligible for approval with an accreditation body due to their subject-matter policies, it will be listed as "[Ineligible]", and no requests will be possible for the course.
Accessing Your Course
After checking out, your email address will be sent to Net of Knowledge securely and you will gain instant access to your course. If you do not have a Net of Knowledge account yet, one will be created for you automatically and you will receive an email with a link to set up your password. Log in to your account at netofknowledge.com and start learning!
Unlimited Access & CEUS
You will have unlimited access to this course for as long as it is on Net of Knowledge, so that you can keep reviewing and learning from it over the years. CEU requirements must be completed within 1 year from the purchase. During this time, you must view the training and complete any required documents to get your certificate. You must also print and save your certificate for your own records.
Cancellation Policy
Please note we do not offer refunds for our recorded online courses/webinars.
Note
This recording is available in an online format only; you will not receive a DVD or physical copy of the recording – it is only available to watch as a course to watch on the internet through your online account.