Net of Knowledge is an exciting, new continuing education platform built specifically for TCM and integrative health practitioners.
We are industry stakeholders who have come together from around the globe with a common mission: to inspire and support practitioners like you in your pursuit of knowledge and growth, so you can keep giving more to the patients and communities you support.
Come learn from some of the brightest minds of our field in our engaging digital environment.
To support your continuous self-development, we wanted to make it easier for you to keep learning from the teachers you love, even when you don't need the CEUs. A lot of time goes into making the quiz and certificate applications for a course—if you don't need it, why pay for it?
If you see a course or series you're interested in, but aren't sure if you need it towards your CEUs, just purchase the 'Course Only' or 'Series Only' option, and start learning right away! If you decide you need the CEUs at a later time, you can purchase the CEU add-on then.
Please note, CEU add-ons can only be applied if you have the course or series in your account, to begin with. If you buy a CEU add-on on its own, you will need to go back and buy the course or series respectively.
You have selected CEUs ONLY option. The CEU add-ons can only be applied to courses you already have in your Net of Knowledge account.
If you have purchased a CEUs ONLY option first by accident, you can come back here and purchase the COURSE ONLY option, and they will link back up automatically.
Course Overview
What does Chinese medicine have to offer in the way of improving both brain function and gut function? In this course you will learn exactly that, along with the neuroscience behind the brain's top-down modulation of gut function, and the involvement of the autonomic nervous system in digestive health. The connection between dysautonomia and Ying-Wei Disharmonies will be explained in the context of gut dysfunction. The use of acupuncture from a theoretical and modern neuroscience perspective will be provided.

This course covers:

• Regions of the brain involved in gut function
• Clinical presentation of dysautonomia
• Dysautonomia and Ying-Wei Disharmonies
• How to assess the autonomic nervous system
• The use of acupuncture and Chinese herbs for improving autonomic nervous system function
• Case studies
• Clinical gems
Objective
Learn the neuroanatomy involved in the autonomic nervous system
Learn the connection between dysautonomia and Ying Wei Disharmonies
Learn applications of Classical Chinese herbal formulas for digestive disorders
Outline
0 hrs - 1 hrs
Functional neuroanatomy of the gut-brain axis
1 hrs - 2 hrs
Learn how to assess the autonomic nervous system through bedside neurological assessments
2 hrs - 2.5 hrs
Understand the connection between dysautonomia and Ying Wei disharmonies and Shao Yang disharmonies, applications of Chinese herbal formulas
2.5 hrs - 3 hrs
Review of material, Q and A.
Improving Function of the Gut-Brain Axis with Acupuncture & Chinese Herbs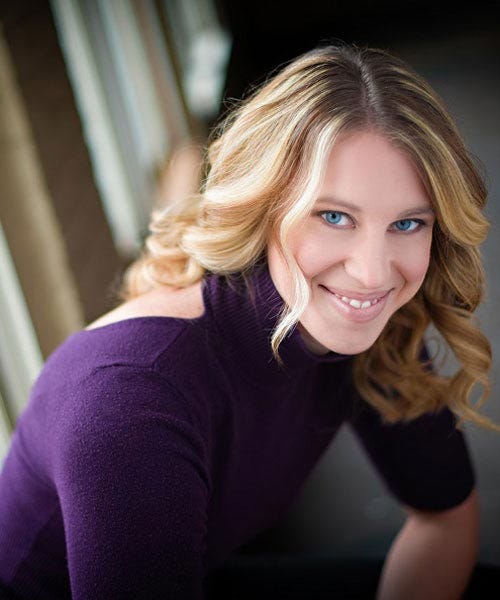 About Ayla Wolf
Dr. Wolf, DAOM, MAOM, L.Ac. Dipl. OM., is a Doctor of Acupuncture and Oriental Medicine specializing in neurological disorders, concussions and traumatic brain injuries. She is a faculty member of the Carrick Institute of Clinical Neuroscience and Rehabilitation, and teaches doctoral program courses in neurology as an adjunct faculty of the AOMA Graduate School of Integrative Medicine, and American College of Traditional Chinese Medicine. She is an international speaker and educator on functional neuroanatomy, neurophysiology, neurological exam techniques, and neuro-rehabilitation utilizing acupuncture and Chinese medicine. She also teaches advanced courses on the management of patients with concussions and TBI.
Accessing Your Course
After checking out, your email address will be sent to Net of Knowledge securely and you will gain instant access to your course. If you do not have a Net of Knowledge account yet, one will be created for you automatically and you will receive an email with a link to set up your password. Log in to your account at netofknowledge.com and start learning!
Unlimited Access & CEUS
You will have unlimited access to this course for as long as it is on Net of Knowledge, so that you can keep reviewing and learning from it over the years. CEU requirements must be completed within 1 year from the purchase. During this time, you must view the training and complete any required documents to get your certificate. You must also print and save your certificate for your own records.
Cancellation Policy
Please note we do not offer refunds for our recorded online courses/webinars.
Note
This recording is available in an online format only; you will not receive a DVD or physical copy of the recording – it is only available to watch as a course to watch on the internet through your online account.