Net of Knowledge is an exciting, new continuing education platform built specifically for TCM and integrative health practitioners.
We are industry stakeholders who have come together from around the globe with a common mission: to inspire and support practitioners like you in your pursuit of knowledge and growth, so you can keep giving more to the patients and communities you support.
Come learn from some of the brightest minds of our field in our engaging digital environment.
To support your continuous self-development, we wanted to make it easier for you to keep learning from the teachers you love, even when you don't need the CEUs. A lot of time goes into making the quiz and certificate applications for a course—if you don't need it, why pay for it?
If you see a course or series you're interested in, but aren't sure if you need it towards your CEUs, just purchase the 'Course Only' or 'Series Only' option, and start learning right away! If you decide you need the CEUs at a later time, you can purchase the CEU add-on then.
Please note, CEU add-ons can only be applied if you have the course or series in your account, to begin with. If you buy a CEU add-on on its own, you will need to go back and buy the course or series respectively.
You have selected CEUs ONLY option. The CEU add-ons can only be applied to courses you already have in your Net of Knowledge account.
If you have purchased a CEUs ONLY option first by accident, you can come back here and purchase the COURSE ONLY option, and they will link back up automatically.
Course Overview
This learning module is part 10 in a 12-part series that presents the basic theories, concepts, and methods of treatment for Korean Hand Therapy (KHT). All 12 modules can be viewed in two days, or over time individually. Module 10, 'Microsystem Combinations' presents the various combinations of these protocols that can resolve a problem. The topics of combining principles and examples are covered. A history and introduction to ECIWO and Su Jok Micro-systems are also illustrated. Attendees will have a thorough understanding of KHT basics upon taking all of the courses in this series.
Objective
Students will learn combining principles
Students will learn the history and protocols for ECIWO and Su Jok
Students will get an understanding of combinations that can be used to treat liver problems, head, shoulder, and neck pain.
Outline
0 hrs - 30 min
Topics covered are: Combining Principles; Searching and treatment sequences; A history and protocols for ECIWO and Su Jok are covered; Adding other Microsystems is explained: SuJok, SuJok Mini, Dien Chan Face, Microsystem, ECIWO, Auricular
Korean Hand Therapy Basics - Course 10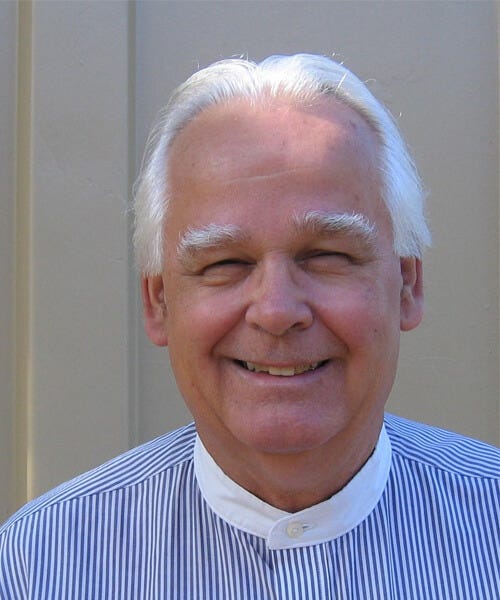 About Dan Lobash
Dr. Dan Lobash, Ph.D., L.Ac. practices KHT (Korean Hand Therapy) and Traditional Oriental Medicine in California and travels extensively teaching KHT internationally. He began his acupuncture career in 1980 and his practice of KHT in 1988. He is a graduate of the Univ. of Minnesota; United States International University; Five Branches Institute and College of TCM and received his PH.D. from the California Institute for Human Science. He has taught KHT seminars for many organizations including the American Association of Oriental Medicine, California State Oriental Medicine Association, Northwest Regional Oriental Medicine Conference, Pacific Symposium, Minnesota Institute of Herbal Studies, Minnesota College of Oriental Medicine; Acupuncture Foundation of Canada; Samra University of TCM; Emperors College, International Institute of Chinese Medicine, Southwest Acupuncture College, Northwest Institute of Acupuncture and Oriental Medicine, First National University of Naturopathy, East-West College of Natural Medicine, American Academy of Nurse Practitioners, American Academy of Pain Management, Michigan Nurse Practitioners, American Academy of Nurse Practitioners, Texas Nurse Practitioners, among others. He is published in the California Journal of Oriental Medicine; Pain Management: a Practical Guide for Clinicians, 6th Edition; and Acupuncture Today. Prior to his career in Oriental Medicine, Dr. Lobash has served as a Licensed Psychologist; Director of Management Training; Strategic Planning Consultant; and Engineer.
Accessing Your Course
After checking out, your email address will be sent to Net of Knowledge securely and you will gain instant access to your course. If you do not have a Net of Knowledge account yet, one will be created for you automatically and you will receive an email with a link to set up your password. Log in to your account at netofknowledge.com and start learning!
Unlimited Access & CEUS
You will have unlimited access to this course for as long as it is on Net of Knowledge, so that you can keep reviewing and learning from it over the years. CEU requirements must be completed within 1 year from the purchase. During this time, you must view the training and complete any required documents to get your certificate. You must also print and save your certificate for your own records.
Cancellation Policy
Please note we do not offer refunds for our recorded online courses/webinars.
Note
This recording is available in an online format only; you will not receive a DVD or physical copy of the recording ? it is only available to watch as a course to watch on the internet through your online account.