Net of Knowledge is an exciting, new continuing education platform built specifically for TCM and integrative health practitioners.
We are industry stakeholders who have come together from around the globe with a common mission: to inspire and support practitioners like you in your pursuit of knowledge and growth, so you can keep giving more to the patients and communities you support.
Come learn from some of the brightest minds of our field in our engaging digital environment.
To support your continuous self-development, we wanted to make it easier for you to keep learning from the teachers you love, even when you don't need the CEUs. A lot of time goes into making the quiz and certificate applications for a course—if you don't need it, why pay for it?
If you see a course or series you're interested in, but aren't sure if you need it towards your CEUs, just purchase the 'Course Only' or 'Series Only' option, and start learning right away! If you decide you need the CEUs at a later time, you can purchase the CEU add-on then.
Please note, CEU add-ons can only be applied if you have the course or series in your account, to begin with. If you buy a CEU add-on on its own, you will need to go back and buy the course or series respectively.
You have selected CEUs ONLY option. The CEU add-ons can only be applied to courses you already have in your Net of Knowledge account.
If you have purchased a CEUs ONLY option first by accident, you can come back here and purchase the COURSE ONLY option, and they will link back up automatically.
Course Overview
Persistent infection and chronic immune dysfunction are common problems in the clinic. They may be due to an unresolved or persistent viral, bacterial, amoebic or fungal infection, or the result of an immune imbalance due to an immune reaction to chemicals, chemotherapy, radiation or severe emotional trauma. Clinical experience shows that pathogens that get trapped in the body tend to be located in distinct and clearly defined locations. These locations can be precisely determined. The types of pathogens involved also tend to transform once in the body into one of only two types. The key to expelling (venting) pathogens from the body and correcting the immune dysfunction is to clearly determine the type of pathogen involved and its precise location. This course presents an accessible and user friendly model that facilitates the analysis of the location and nature of the most commonly seen types of lingering pathogen. The model presented is based on twenty five years of clinical experience with immune problems, and is the result of drawing together and hybridizing the most clinically relevant sections of the Shang Han Lun (Treatise on Cold Damage) and We Re Lun (Treatise on Warm Diseases). In the first section, the model is presented systematically, with an emphasis on the specific signs and symptoms characteristic of linger pathogens, and the specific examination techniques used to elicit them. Each section is illustrated and the methodology reinforced by numerous cases from the presenters practice. In the second section, we will look at the special treatment strategies required to eliminate pathogens, repair any damage done, and restore balance to the body. Traditionally, the primary treatment method has been herbal, but the presenter finds that specific acupuncture protocols can be effective for some types of lingering pathogen. Specific formulas and acupuncture protocols will be discussed in detail.
Objective
To understand the concept of a lingering pathogen, and how to identify its presence in the body.
To understand how to use the model presented to analyze and organize information clearly to come to a clear and rational diagnosis, and to formulate a rational treatment strategy.
To become familiar with the herbal and acupuncture techniques necessary for expelling pathogens from the body and restoring homeostasis.
Outline
0 hrs - 1 hrs
Introduction to the background and historical concepts; lingering pathogens in the context of a modern clinical practice.
1 hrs - 2 hrs
Description of the strengths and limitations of the model; where the model is derived from.
2 hrs - 3 hrs
The pathogens described in the model; why these pathogens are prominent; concept of scaling in terms of severity; difference between heat and damp heat.
3 hrs - 4 hrs
The levels that pathogens are located at; the hybridization model and why it works in the modern clinic.
4 hrs - 5 hrs
Detailed description of the levels ? qi level, shaoyang, ying and blood levels. How these levels differ and how pathogens move between them. Detailed analysis of how to identify a pathogen at a specific level.
5 hrs - 6 hrs
Etiology of lingering pathogens, and how to identify them from the physical and subjective findings. Specific features of lingering pathogens and examination techniques unique to their discovery, including physical findings, tongue and pulse characteristics.
6 hrs - 7 hrs
Treatment methods, with detail on how to evict specific pathogens from specific locations.
7 hrs - 8 hrs
Herbal formulas and acupuncture protocols for expelling lingering pathogens.
8 hrs - 9 hrs
Case histories and drilling of the diagnostic and analytical technique.
9 hrs - 10 hrs
Continuing case history analysis and refining diagnostic and therapeutic technique.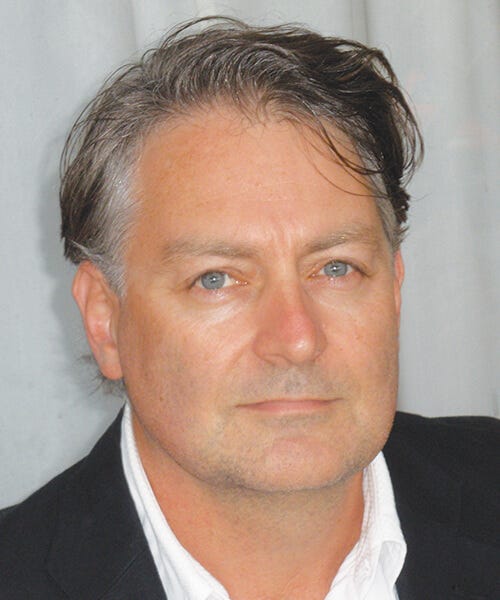 About Will Maclean
Will Maclean, M.Sc.Chin. Med, Dip.TCM, Cert. Chin. Med, graduated from the Sydney College of Traditional Chinese Medicine in 1987, trained in China at the Hangzhou Red Cross Hospital and completed a Master of Chinese Medicine degree from the University of Technology (Sydney) in 2004. He has practiced acupuncture and Chinese herbal medicine for 25 years. In addition to practice, Will teaches in Australia and internationally, and is the principal author of The Clinical Handbook of Internal Medicine series (in three volumes), The Clinical Manual of Chinese Herbal Patent Medicines and the Clinical Handbook of Chinese Herbs: Desk Reference.
Accessing Your Course
After checking out, your email address will be sent to Net of Knowledge securely and you will gain instant access to your course. If you do not have a Net of Knowledge account yet, one will be created for you automatically and you will receive an email with a link to set up your password. Log in to your account at netofknowledge.com and start learning!
Unlimited Access & CEUS
You will have unlimited access to this course for as long as it is on Net of Knowledge, so that you can keep reviewing and learning from it over the years. CEU requirements must be completed within 1 year from the purchase. During this time, you must view the training and complete any required documents to get your certificate. You must also print and save your certificate for your own records.
Cancellation Policy
Please note we do not offer refunds for our recorded online courses/webinars.
Note
This recording is available in an online format only; you will not receive a DVD or physical copy of the recording ? it is only available to watch as a course to watch on the internet through your online account.