Net of Knowledge is an exciting, new continuing education platform built specifically for TCM and integrative health practitioners.
We are industry stakeholders who have come together from around the globe with a common mission: to inspire and support practitioners like you in your pursuit of knowledge and growth, so you can keep giving more to the patients and communities you support.
Come learn from some of the brightest minds of our field in our engaging digital environment.
To support your continuous self-development, we wanted to make it easier for you to keep learning from the teachers you love, even when you don't need the CEUs. A lot of time goes into making the quiz and certificate applications for a course—if you don't need it, why pay for it?
If you see a course or series you're interested in, but aren't sure if you need it towards your CEUs, just purchase the 'Course Only' or 'Series Only' option, and start learning right away! If you decide you need the CEUs at a later time, you can purchase the CEU add-on then.
Please note, CEU add-ons can only be applied if you have the course or series in your account, to begin with. If you buy a CEU add-on on its own, you will need to go back and buy the course or series respectively.
You have selected CEUs ONLY option. The CEU add-ons can only be applied to courses you already have in your Net of Knowledge account.
If you have purchased a CEUs ONLY option first by accident, you can come back here and purchase the COURSE ONLY option, and they will link back up automatically.
Course Overview
Problems of love and relationship may reflect the strength and movement of the body's energy, and may not be rooted in psychology or how happy a childhood someone had. Did you know that romantic attraction, and the relationship that follows, especially if ignited for someone who is, ultimately, a bad match, can be a sign of poor energetic health, just like headaches, back pain or asthma, and can be treated by acupuncture? Knowing how attraction and relationship patterns affect one's strength and energy, and having the support of acupuncture, can speed up healthful changes in the body. According to TCM, romance, love and a patient's experience of them are directly related to the condition of their Qi. In this 1-hour class, Dr Felice Dunas will introduce you to how a patient's experience of love, their romantic life and their physical health, can benefit from TCM support.
Objective
Participants will be introduced to the correlation between a person's behavior, in reference to love and romance, and the condition of their qi
The instructor discusses patterns in love and romantic relationship behavior and how these patterns correlate to specific energetic syndromes
Participants will learn TCM theoretical strategies for resolving love and romance related health problems
The instructor will provide the practitioner with tools for discussing this topic with his/her patients
Outline
0 hrs - 15 min
Introduction of behavior as symptoms- how behavioral pathologies correlate to organ and qi related pathologies.
15 min - 45 min
Presentation of romantic and love related behavior patterns as defined by TCM theory.
45 min - 1 hrs
Treatment and patient education-methods for resolving the energetic syndromes that plague patient love relationships and health. Emphasis on how a patient can inhibit or support the work a practitioner provides by their conduct. Practical patient exercises based upon syndrome profile is discussed.
Love, Romance and Healing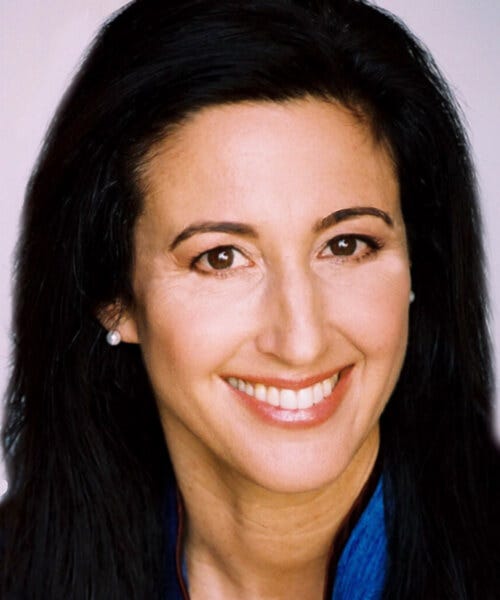 About Felice Dunas
Intimacy Educator and Holistic Healer: Felice Dunas, Ph.D., is an international professional speaker, consultant and executive coach who has used her understanding of behaviour, the human body, and Ancient Principles to enhance the lives of individuals, couples, families, and corporate and health care industry CEOs for over forty years. Felice brings her patients, clients and audiences better health, happiness and quality of life through erotic and intimacy education, alternative medicine and marriage coaching. She also serves as a consultant to corporations and hospitals seeking to lower health care costs with acupuncture and alternative medicine. Medical Professional: The basis of Felice's teachings stem from ancient Chinese Medicine, and have been adapted to fit the modern needs of her patients, clients and audiences. Born in Los Angeles and raised in a medical family, she showed an early interest in her field. Before earning a bachelor's degree in Sociology/International Health Care from UCLA, Dr. Dunas served a three-year apprenticeship with noted Japanese and Korean acupuncturists. She completed her doctorate degree in Clinical Chinese Medicine and Pharmacology in 1988. Felice Dunas is among the first non-Asian acupuncturists in the United States. Having worked in her field since 1974, Felice is a senior practitioner who has developed an extensive private practice in the Los Angeles area utilizing both Western and Oriental medical techniques. She recently won the coveted "Acupuncturist of the Year" award, the highest honor given by her profession, for her clinical and teaching skills and for single-handedly introducing the subject of human sexuality to the Oriental Medical profession in the United States. Established Health and Relationship Expert: Felice is the author of the best-seller Passion Play: Ancient Secrets For A Lifetime Of Health And Happiness Through Sensational Sex, now published in nine languages. Her work has appeared in many periodicals including: Ladies Home Journal, Brides, Cosmopolitan, Men's Health, Glamour, Prevention, Marie Claire, Women's World, Living Fit, New Age Journal, Los Angeles Times and the Chicago Tribune. Additionally, Felice is a veteran media guest and has appeared on numerous local, national and international television and radio programs.
*CEU/CPD Approvals
Some accreditation bodies have course approval expirations. If the approval expires, you will see a notice next to the name with a date of expiration: "[Until YYYY/MM/DD]". Please factor this date into your own renewal deadline. If an approval expires, you will be able to request that it is renewed and we will submit it for you within 2 business days. Renewals normally come back to us after 30 days. If your accreditation body is not listed under the "Approved" section, you may find it under the "Pending" section. That means that it is either currently pending approval, or that it is available for you to request: "[Upon Request]". New course approvals usually come back to us after 45 days. We use an automated system within our platform that allows you to make these requests in an easy and convenient way. Just visit the course page in your Net of Knowledge account and click the "Request Approval" button at the top. Each "Course and CEUs/CPDs" purchase grants you 1 request per accreditation body. If you request a course approval and do not complete it before its new expiration date, you will need to purchase another "CEU/CPD Add-On" to make another request. If the course is ineligible for approval with an accreditation body due to their subject-matter policies, it will be listed as "[Ineligible]", and no requests will be possible for the course.
Accessing Your Course
After checking out, your email address will be sent to Net of Knowledge securely and you will gain instant access to your course. If you do not have a Net of Knowledge account yet, one will be created for you automatically and you will receive an email with a link to set up your password. Log in to your account at netofknowledge.com and start learning!
Unlimited Access & CEUS
You will have unlimited access to this course for as long as it is on Net of Knowledge, so that you can keep reviewing and learning from it over the years. CEU requirements must be completed within 1 year from the purchase. During this time, you must view the training and complete any required documents to get your certificate. You must also print and save your certificate for your own records.
Cancellation Policy
Please note we do not offer refunds for our recorded online courses/webinars.
Note
This recording is available in an online format only; you will not receive a DVD or physical copy of the recording – it is only available to watch as a course to watch on the internet through your online account.