Net of Knowledge is an exciting, new continuing education platform built specifically for TCM and integrative health practitioners.
We are industry stakeholders who have come together from around the globe with a common mission: to inspire and support practitioners like you in your pursuit of knowledge and growth, so you can keep giving more to the patients and communities you support.
Come learn from some of the brightest minds of our field in our engaging digital environment.
To support your continuous self-development, we wanted to make it easier for you to keep learning from the teachers you love, even when you don't need the CEUs. A lot of time goes into making the quiz and certificate applications for a course—if you don't need it, why pay for it?
If you see a course or series you're interested in, but aren't sure if you need it towards your CEUs, just purchase the 'Course Only' or 'Series Only' option, and start learning right away! If you decide you need the CEUs at a later time, you can purchase the CEU add-on then.
Please note, CEU add-ons can only be applied if you have the course or series in your account, to begin with. If you buy a CEU add-on on its own, you will need to go back and buy the course or series respectively.
You have selected CEUs ONLY option. The CEU add-ons can only be applied to courses you already have in your Net of Knowledge account.
If you have purchased a CEUs ONLY option first by accident, you can come back here and purchase the COURSE ONLY option, and they will link back up automatically.
Course Overview
Medicinal mushroom extracts are becoming a popular treatment strategy in today's health and wellness industry. This webinar will present an overview on the impact of medicinal mushrooms on the immune system. A thorough look at the different physiological impacts mushrooms have on different immune cells and systems relating to the immune system will be a focal point.
The webinar will also focus on dosing, safety and the importance of quality.

Medicinal mushrooms have a reuptation for being key immune-modulators when working with acute, chronic and even autoimmune illnesses. Like plants, different species of mushrooms have different applications, active compounds, uses and contraindications. Because medicinal mushroom extracts are formed from food, there therapeutic index is quite large compared to other nutraceuticals and medications.

Some of the most common medicinal mushrooms such as: lions mane, cordyceps, reishi, turkey tail, chaga, oyster, shiitake and maitake will be covered. Active compounds like ergothioneine, beta-glucans, triterpenes and ergosterol will be introduced.

Mycological part (mycelium, mushroom and spore) classification will be covered. This mycological classification system is an important discussion point which will be touched on multiple times throughout the webinar.

If you are curious about the modern advances and functional ways to include medicinal mushrooms into your practice, this is a great webinar for you.
Objective
Participants will learn about the different forms and parts of medicinal mushrooms and the importance of quality.
Participants will learn about the different areas of the immune system that are impacted by medicinal mushrooms
Participants will learn about the most important compounds and mechanisms of actions for these compounds found in medicinal mushrooms
Participants will learn about the different species of mushrooms and their inherent differences and applications
Participants will be briefed about dosing, safety, drug interactions and contraindications.
Outline
0 hrs - 15 min
Introduction and Bio, types of products and life cycle of mushrooms, quality control and fungal parts.
15 min - 30 min
Effect of medicinal mushrooms on the immune system
30 min - 1 hrs
Specific mushroom actions and use, mechanism of action, active compounds and secondary systems medicinal mushrooms have an effect on
1 hrs - 1.25 hrs
Specific mushroom species, dosing, safety, drug interactions and contraindications
Medicinal Mushrooms and the Immune System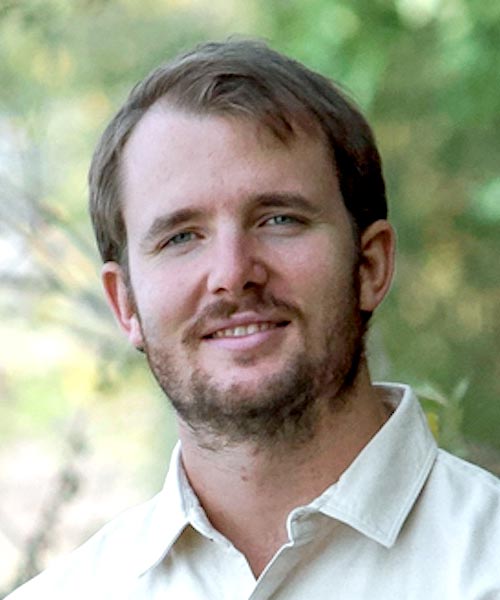 About Mason Bresett
Dr. Mason Bresett ND studied human movement in Thunder Bay, Ontario and then studied naturopathic medicine in Vancouver, British Columbia at the Boucher Institute of Naturopathic (BINM) Medicine. His internships in Vancouver included sports medicine, chronic illness, immune disorders, HIV, and mental health focused care. During naturopathic medical school Mason was approached to work with St. Francis Herb Farm, an organic herb company growing herbs in Central Ontario. He went on to receive extra training in herbal medicine through various conferences, mentorships and clinical cases. His role was around educating health care providers across British Columbia on how to effectively and safely use herbal medicine. He became the Western Canada medical consultant for St Francis. He was also involved with research studies and applied herbal medicine training for students at BINM. While at BINM he also organized an experiential conference exploring the philosophy behind naturopathic medicine. While immersed in herbal medicine research and education, Mason gravitated towards the unique qualities of the adaptogen class of botanicals. While researching and prescribing adaptogens in his practice, he started to notice how many medicinal mushrooms were grouped into this group of natural therapeutics. From here he started to take courses and attend conferences rooted in mycology and medicinal mushrooms. Mason has a general family naturopathic practice in Sarnia, Ontario -The Health Creation Lab. He uses medicinal mushrooms, herbal medicine, hydrotherapy, acupuncture, nutrition and mind body medicine in his clinic to support his patients. He continues to provide up to date research and education for Real Mushrooms Practitioners - a group of health care professionals (MD's, ND's, DC's etc) using mushrooms in their practices. He is also actively working with medical doctors and oncologists setting up research studies using medicinal mushroom extracts.
*CEU/CPD Approvals
Some accreditation bodies have course approval expirations. If the approval expires, you will see a notice next to the name with a date of expiration: "[Until YYYY/MM/DD]". Please factor this date into your own renewal deadline. If an approval expires, you will be able to request that it is renewed and we will submit it for you within 2 business days. Renewals normally come back to us after 30 days. If your accreditation body is not listed under the "Approved" section, you may find it under the "Pending" section. That means that it is either currently pending approval, or that it is available for you to request: "[Upon Request]". New course approvals usually come back to us after 45 days. We use an automated system within our platform that allows you to make these requests in an easy and convenient way. Just visit the course page in your Net of Knowledge account and click the "Request Approval" button at the top. Each "Course and CEUs/CPDs" purchase grants you 1 request per accreditation body. If you request a course approval and do not complete it before its new expiration date, you will need to purchase another "CEU/CPD Add-On" to make another request. If the course is ineligible for approval with an accreditation body due to their subject-matter policies, it will be listed as "[Ineligible]", and no requests will be possible for the course.
Accessing Your Course
After checking out, your email address will be sent to Net of Knowledge securely and you will gain instant access to your course. If you do not have a Net of Knowledge account yet, one will be created for you automatically and you will receive an email with a link to set up your password. Log in to your account at netofknowledge.com and start learning!
Unlimited Access & CEUS
You will have unlimited access to this course for as long as it is on Net of Knowledge, so that you can keep reviewing and learning from it over the years. CEU requirements must be completed within 1 year from the purchase. During this time, you must view the training and complete any required documents to get your certificate. You must also print and save your certificate for your own records.
Cancellation Policy
Please note we do not offer refunds for our recorded online courses/webinars.
Note
This recording is available in an online format only; you will not receive a DVD or physical copy of the recording – it is only available to watch as a course to watch on the internet through your online account.