Net of Knowledge is an exciting, new continuing education platform built specifically for TCM and integrative health practitioners.
We are industry stakeholders who have come together from around the globe with a common mission: to inspire and support practitioners like you in your pursuit of knowledge and growth, so you can keep giving more to the patients and communities you support.
Come learn from some of the brightest minds of our field in our engaging digital environment.
To support your continuous self-development, we wanted to make it easier for you to keep learning from the teachers you love, even when you don't need the CEUs. A lot of time goes into making the quiz and certificate applications for a course—if you don't need it, why pay for it?
If you see a course or series you're interested in, but aren't sure if you need it towards your CEUs, just purchase the 'Course Only' or 'Series Only' option, and start learning right away! If you decide you need the CEUs at a later time, you can purchase the CEU add-on then.
Please note, CEU add-ons can only be applied if you have the course or series in your account, to begin with. If you buy a CEU add-on on its own, you will need to go back and buy the course or series respectively.
You have selected CEUs ONLY option. The CEU add-ons can only be applied to courses you already have in your Net of Knowledge account.
If you have purchased a CEUs ONLY option first by accident, you can come back here and purchase the COURSE ONLY option, and they will link back up automatically.
Course Overview
Mental health issues are the most common reason that children and teenagers come for acupuncture treatment. Many of these children are vulnerable and sensitive and are therefore not ready to accept needles. It is essential to have a wide-ranging tool kit so that we can deliver the treatment they need in other ways. In this four part webinar series, we will explore in detail the use of the following non-needle protocols and how they can be used in clinic to support a child's mental health: - Moxa - Cupping - Gua sha - Low level laser therapy - Shonishin - E-stim You may be familiar with the use of modalities such as moxibustion and cupping in your adult practice, but unaware of the ways they can effectively be applied in the treatment of paediatric conditions, specifically mental/emotional problems such as anxiety and depression. This webinar has a practical focus, and will enable you to immediately start applying what you have learned effectively in your paediatric clinic. There will be a chance to ask questions, have discussion and bring case histories.
Objective
Understand the key pathologies seen in paediatric mental health conditions
Understand the basic theory behind the use of a wide range of non-invasive methods in the treatment of paediatric mental health conditions
Learn how to safely and effectively use a wide range of non-invasive methods in the treatment of paediatric mental health conditions
Outline
0 hrs - 30 min
Review the key Organ/Pathogen and 5 Element pathologies most commonly encountered in paediatric mental health conditions
30 min - 1.5 hrs
Learn how laser therapy can be understood from a Chinese medicine perspective, and how a laser pen can be used in place of a needle in the clinic
1.5 hrs - 2.5 hrs
Learn the therapeutic benefits of moxa, e-stim, press seeds and press needles in the treatment of paediatric mental health conditions and how they can be used safely in the clinic.
2.5 hrs - 3.5 hrs
Learn the theory and application of shonishin in the treatment of paediatric mental health conditions and how it can be used safely in the clinic.
3.5 hrs - 4.5 hrs
Understand how cupping and gua sha can be used in a gentle, safe and effective way with children, and their value in the treatment of paediatric mental health conditions.
4.5 hrs - 6 hrs
Discuss case histories to help apply and cement the information previously presented.
Paediatric Masterclass: Non-Needle Methods for Paediatric Mental Health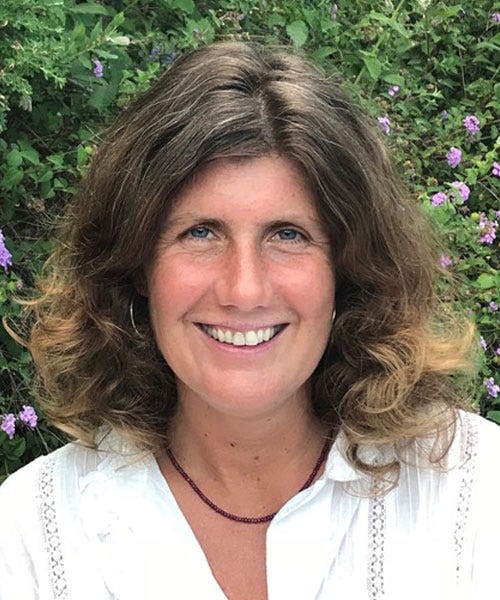 About Rebecca Avern
Rebecca is a senior lecturer, clinical supervisor and teaching clinic director at the College of Integrated Chinese Medicine in Reading, UK. Soon after qualifying in 2001, she spent 4 years working alongside and assisting Giovanni Maciocia in the writing of Diagnosis in Chinese Medicine. After studying paediatrics with Julian Scott, in 2012, she founded an acupuncture centre for the treatment of children in Oxford – the Panda Clinic - and her clinical work is now entirely with children. She is the author of the textbook Acupuncture for Babies, Children and Teenagers: treating both the illness and the child. She teaches paediatrics in the UK, online and internationally. Her mission is to train more acupuncturists to feel confident in treating children, to educate parents about the benefits of acupuncture for children and to enable more children to have access to treatment. She blogs for parents about all aspects of childhood from a Chinese medicine perspective (www.nurturingtheyoung.com).
Accessing Your Course
After checking out, your email address will be sent to Net of Knowledge securely and you will gain instant access to your course. If you do not have a Net of Knowledge account yet, one will be created for you automatically and you will receive an email with a link to set up your password. Log in to your account at netofknowledge.com and start learning!
Unlimited Access & CEUS
You will have unlimited access to this course for as long as it is on Net of Knowledge, so that you can keep reviewing and learning from it over the years. CEU requirements must be completed within 1 year from the purchase. During this time, you must view the training and complete any required documents to get your certificate. You must also print and save your certificate for your own records.
Cancellation Policy
Please note we do not offer refunds for our recorded online courses/webinars.
Note
This recording is available in an online format only; you will not receive a DVD or physical copy of the recording ? it is only available to watch as a course to watch on the internet through your online account.