Net of Knowledge is an exciting, new continuing education platform built specifically for TCM and integrative health practitioners.
We are industry stakeholders who have come together from around the globe with a common mission: to inspire and support practitioners like you in your pursuit of knowledge and growth, so you can keep giving more to the patients and communities you support.
Come learn from some of the brightest minds of our field in our engaging digital environment.
To support your continuous self-development, we wanted to make it easier for you to keep learning from the teachers you love, even when you don't need the CEUs. A lot of time goes into making the quiz and certificate applications for a course—if you don't need it, why pay for it?
If you see a course or series you're interested in, but aren't sure if you need it towards your CEUs, just purchase the 'Course Only' or 'Series Only' option, and start learning right away! If you decide you need the CEUs at a later time, you can purchase the CEU add-on then.
Please note, CEU add-ons can only be applied if you have the course or series in your account, to begin with. If you buy a CEU add-on on its own, you will need to go back and buy the course or series respectively.
You have selected CEUs ONLY option. The CEU add-ons can only be applied to courses you already have in your Net of Knowledge account.
If you have purchased a CEUs ONLY option first by accident, you can come back here and purchase the COURSE ONLY option, and they will link back up automatically.
Course Overview
??Do you want to specialize or deepen your understanding of postpartum? If so, you have come to the right place! Dr. Deb Davies, DACM, L.Ac. is teaching some incredibly helpful information to acupuncturists on how to confidently support families postpartum. Come experience Deb's teachings & build your understanding of important considerations to take for postpartum families.

Dr. Deb will discuss birth and postpartum from her perspective as a doula, childbirth educator, and licensed acupuncturist. Deb shares her knowledge of c-sections and birth trauma and how to treat them with TCM along with practical applications for diastasis recti, naval fire cupping, and moxa sacral fan.

Watch this course if you are a beginner with birth and postpartum or for those interested in supporting postpartum mothers and families. Grow your skills to better understand this precious population.

This third class in the series Postpartum 101: Treating Postpartum with TCM teaches you about c-sections and birth trauma and how to treat them with TCM. Join us for just this class or for the entire series.
Objective
Understand what happens in a c-section.
Be able to identify the different types of birth trauma.
Learn TCM treatments for post c-section.
Learn additional postpartum complaints.
Understand protocols for postpartum complaints.
Outline
0 hrs - 15 min
This section discusses what happens during a C-section and TCM protocols to support recovering patients.
15 min - 30 min
Develop an understanding of birth trauma and how it affects patients.
30 min - 1 hrs
Learn postpartum protocols for diastasis recti, naval cupping, and moxa sacral fan.
Postpartum 101 - Course 3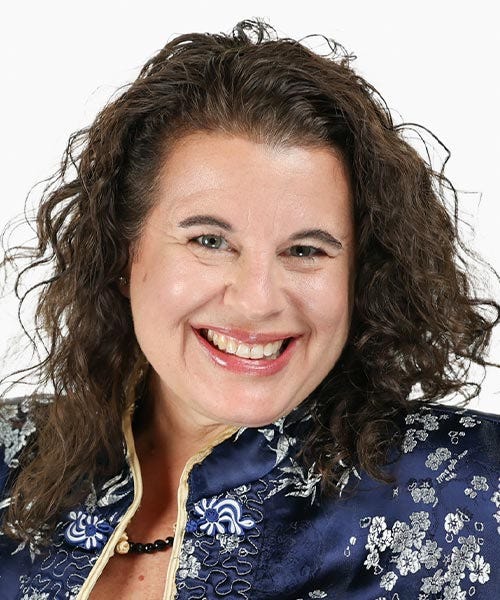 About Deb Davies
Dr. Deb Davies, DACM, L.Ac. is passionately following her calling to support families in a natural way throughout their fertility, pregnancy, birth, and postpartum journeys. Deb is a Doctor of Chinese Medicine, licensed acupuncturist, birth doula, an online educator & faculty at a Traditional Chinese Medicine (TCM) University called Eastern School of Acupuncture & Traditional Medicine in New Jersey, and a best-selling author. She has spent over 20 years passionately following her mission of supporting women through fertility, pregnancy, birth, and postpartum care. She also empowers other licensed practitioners by teaching CEU classes online and in person. Over the course of her career, Deb has helped thousands of families in their childbirth journey at her clinic, PUSH San Diego. She has renowned expertise in helping families overcome fertility obstacles, support high-risk pregnancies, maintain healthy full-term pregnancies, prepare for optimal birth experiences, and recover optimally. Deb's birth doula service provides support prenatally, during labor and birth with acupuncture, acupressure, and massage therapy, and is highly skilled in postpartum recovery care and optimizing C-section recovery time. She's had the honor and privilege to share hundreds of births with families over the years supporting them with the TCM and birth doula knowledge. Deb brings a remarkable degree of empathy to her practice and teaching. Her first daughter, Mia Belle, was stillborn at term from an umbilical cord accident in March of 2001. Her second daughter, Lauryn, was born a year later. Both girls instill Deb's work with an unparalleled degree of inspiration and passion. Even outside of Deb's work teaching & clinically at PUSH San Diego, Deb continues to follow her passion for integrative medicine. In 2006, she founded the Integrative Medical Discussion Group to bring together Eastern and Western medical students. She also served as the director of Alumni Services and Community Education at Pacific College of Oriental Medicine in San Diego and as the Community Partnership Committee co-director of the Center for Integrative Medicine at the University of California, San Diego. She's a former event coordinator and continuing education provider for licensed acupuncturists and was recognized as an Alumni Leader in the field of Chinese Medicine and Integrative Medicine from Pacific College of Health & Sciences in 2009 and again in 2019.
*CEU/CPD Approvals
Some accreditation bodies have course approval expirations. If the approval expires, you will see a notice next to the name with a date of expiration: "[Until YYYY/MM/DD]". Please factor this date into your own renewal deadline. If an approval expires, you will be able to request that it is renewed and we will submit it for you within 2 business days. Renewals normally come back to us after 30 days. If your accreditation body is not listed under the "Approved" section, you may find it under the "Pending" section. That means that it is either currently pending approval, or that it is available for you to request: "[Upon Request]". New course approvals usually come back to us after 45 days. We use an automated system within our platform that allows you to make these requests in an easy and convenient way. Just visit the course page in your Net of Knowledge account and click the "Request Approval" button at the top. Each "Course and CEUs/CPDs" purchase grants you 1 request per accreditation body. If you request a course approval and do not complete it before its new expiration date, you will need to purchase another "CEU/CPD Add-On" to make another request. If the course is ineligible for approval with an accreditation body due to their subject-matter policies, it will be listed as "[Ineligible]", and no requests will be possible for the course.
Accessing Your Course
After checking out, your email address will be sent to Net of Knowledge securely and you will gain instant access to your course. If you do not have a Net of Knowledge account yet, one will be created for you automatically and you will receive an email with a link to set up your password. Log in to your account at netofknowledge.com and start learning!
Unlimited Access & CEUS
You will have unlimited access to this course for as long as it is on Net of Knowledge, so that you can keep reviewing and learning from it over the years. CEU requirements must be completed within 1 year from the purchase. During this time, you must view the training and complete any required documents to get your certificate. You must also print and save your certificate for your own records.
Cancellation Policy
Please note we do not offer refunds for our recorded online courses/webinars.
Note
This recording is available in an online format only; you will not receive a DVD or physical copy of the recording – it is only available to watch as a course to watch on the internet through your online account.