Net of Knowledge is an exciting, new continuing education platform built specifically for TCM and integrative health practitioners.
We are industry stakeholders who have come together from around the globe with a common mission: to inspire and support practitioners like you in your pursuit of knowledge and growth, so you can keep giving more to the patients and communities you support.
Come learn from some of the brightest minds of our field in our engaging digital environment.
To support your continuous self-development, we wanted to make it easier for you to keep learning from the teachers you love, even when you don't need the CEUs. A lot of time goes into making the quiz and certificate applications for a course—if you don't need it, why pay for it?
If you see a course or series you're interested in, but aren't sure if you need it towards your CEUs, just purchase the 'Course Only' or 'Series Only' option, and start learning right away! If you decide you need the CEUs at a later time, you can purchase the CEU add-on then.
Please note, CEU add-ons can only be applied if you have the course or series in your account, to begin with. If you buy a CEU add-on on its own, you will need to go back and buy the course or series respectively.
You have selected CEUs ONLY option. The CEU add-ons can only be applied to courses you already have in your Net of Knowledge account.
If you have purchased a CEUs ONLY option first by accident, you can come back here and purchase the COURSE ONLY option, and they will link back up automatically.
Course Overview
Without clients in your clinic, you do not need a clinic. Years of school, work and the money could all be gone. Get a plan for getting and keeping clients using offline, online and in clinic methods. This course covers simple to sophisticated tactics and strategy's for filling up your clinic. You will get the "inside look" at the numbers and what I did to get to the point where I do over 2500 clients a year, for years and years. I will show you how I trained my clients to do the marketing, and also guide you how to do it faster and easier from the lessons learned since I started in 1996. You can have a busy clinic, a smooth running business, excellent income and the life you dream of. Take the step towards success in this business. Watch this, the first course in the four part Business Flow series, and get busy.
Objective
Identify client acquisition tactics and skills for offline, online and in the clinic.
Learn skills to build out marketing and sales material and how to deliver it.
Learn how to build a routine for patients from the welcome door to leaving the clinic.
Understand the value and steps of communication excellence with patients and the general population.
Build a marketing and sales plan and how to action it, in a way that you can manage.
Outline
0 hrs - 1 hrs
Learn to populating a clinic, action steps, skills required. Break that down to 4 quadrants of skills. This video production focuses on the first quadrant, called Client Flow. Client acquisition, management, retention and marketing systems.
1 hrs - 2 hrs
Communication is key. Walk students through how to learn and practice the first 2 levels of difficulty in getting to communication excellence all while recruiting clients.
2 hrs - 3 hrs
Leading students to more advanced applications and opportunities to lean and practice all 4 steps to communication excellence.
3 hrs - 4 hrs
Intake form and first visit is broken down into steps, taught to give the patient the best clinical experience and the info needed to to a care plan. That results in health improving, committed to care and referring their network to you.
4 hrs - 5 hrs
By worksheets and examples the student will learn online marketing, content building, website, blog, social media builds. How to make content so the patient understands the message and is increases their engagement with the clinic.
5 hrs - 6 hrs
Referrals and Reviews, how to get them, use them appropriately and reply to negative ones. How the use of Marketing Copy (the words used) is very important for SEO results.
6 hrs - 7 hrs
The Marketing roll out, 23 guiding worksheets, 4 levels. The step by step nature of the sheets allows the student to focus on project sizes that are do-able. Walking them into success.
7 hrs - 8 hrs
Completing the marketing roll out. Closing remarks and stories of how you need to hang in there long enough to let all of this work. When you do, you will have taken a giant step towards success in life and practice.
Practice Management - Course 1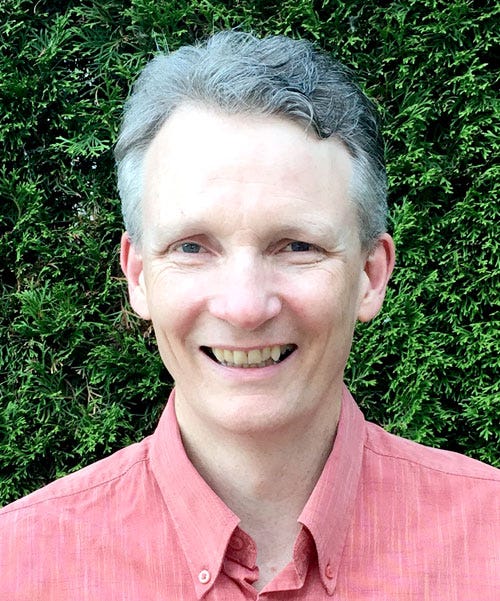 About Ward Willison
Starting in 1998, Ward studied Oriental Medicine and Acupuncture at Cougar Mountain Sino Therapy Centre, Canada – a world ranked retreat for the treatment of advanced illness. He completed his International Instructors diploma in Specialized Kinesiology from Buchberg, Switzerland, in1997. He has been running his own private clinic, All Body Care Ltd., in western Canada since 2001 where he has done over 2500 clients a year since 2008, in a solo cash practice. The clinic has received numerous awards both locally and in 2018 an international from the UK. Because of the clinic, he has been interviewed on TV, National Radio, Newspapers and magazines. Ward started Barefoot Practice Management Ltd, to teach and demonstrate how others in the field can be more successful in the clinic and personally. He also holds certificates in professional coaching. Prior to his near fatal motor vehicle accident, he ran large businesses, in the USA and abroad, dealing with millions of dollars and hundreds of staff. Ward's goal is to guide Acupuncturists to success in life and practice.
*CEU/CPD Approvals
Some accreditation bodies have course approval expirations. If the approval expires, you will see a notice next to the name with a date of expiration: "[Until YYYY/MM/DD]". Please factor this date into your own renewal deadline. If an approval expires, you will be able to request that it is renewed and we will submit it for you within 2 business days. Renewals normally come back to us after 30 days. If your accreditation body is not listed under the "Approved" section, you may find it under the "Pending" section. That means that it is either currently pending approval, or that it is available for you to request: "[Upon Request]". New course approvals usually come back to us after 45 days. We use an automated system within our platform that allows you to make these requests in an easy and convenient way. Just visit the course page in your Net of Knowledge account and click the "Request Approval" button at the top. Each "Course and CEUs/CPDs" purchase grants you 1 request per accreditation body. If you request a course approval and do not complete it before its new expiration date, you will need to purchase another "CEU/CPD Add-On" to make another request. If the course is ineligible for approval with an accreditation body due to their subject-matter policies, it will be listed as "[Ineligible]", and no requests will be possible for the course.
Accessing Your Course
After checking out, your email address will be sent to Net of Knowledge securely and you will gain instant access to your course. If you do not have a Net of Knowledge account yet, one will be created for you automatically and you will receive an email with a link to set up your password. Log in to your account at netofknowledge.com and start learning!
Unlimited Access & CEUS
You will have unlimited access to this course for as long as it is on Net of Knowledge, so that you can keep reviewing and learning from it over the years. CEU requirements must be completed within 1 year from the purchase. During this time, you must view the training and complete any required documents to get your certificate. You must also print and save your certificate for your own records.
Cancellation Policy
Please note we do not offer refunds for our recorded online courses/webinars.
Note
This recording is available in an online format only; you will not receive a DVD or physical copy of the recording – it is only available to watch as a course to watch on the internet through your online account.