Net of Knowledge is an exciting, new continuing education platform built specifically for TCM and integrative health practitioners.
We are industry stakeholders who have come together from around the globe with a common mission: to inspire and support practitioners like you in your pursuit of knowledge and growth, so you can keep giving more to the patients and communities you support.
Come learn from some of the brightest minds of our field in our engaging digital environment.
To support your continuous self-development, we wanted to make it easier for you to keep learning from the teachers you love, even when you don't need the CEUs. A lot of time goes into making the quiz and certificate applications for a course—if you don't need it, why pay for it?
If you see a course or series you're interested in, but aren't sure if you need it towards your CEUs, just purchase the 'Course Only' or 'Series Only' option, and start learning right away! If you decide you need the CEUs at a later time, you can purchase the CEU add-on then.
Please note, CEU add-ons can only be applied if you have the course or series in your account, to begin with. If you buy a CEU add-on on its own, you will need to go back and buy the course or series respectively.
You have selected CEUs ONLY option. The CEU add-ons can only be applied to courses you already have in your Net of Knowledge account.
If you have purchased a CEUs ONLY option first by accident, you can come back here and purchase the COURSE ONLY option, and they will link back up automatically.
Course Overview
Teenagers require a different approach than both younger children and adults. Adolescence is a time when yin, yang and qi are going through a process of 'recalibration'. It is also a time when mental-emotional problems frequently arise. This course looks at the changes that are going on in teenagers from a TCM perspective. It discusses the causes of disease that are most prevalent for 21st century teenagers in the west. It also looks at two of the most commonly seen pathologies that arise in teenagers and contribute to poor mental health. Working with teenagers requires more than purely a knowledge of TCM pathologies, however. This course discusses some key principles of working with teenagers in the clinic, and how to build rapport with them. Through case histories, it suggests an effective and sensitive approach of working with teenagers whose mental health is suffering, as well as particular treatment protocols that may be included as part of their treatment.
Objective
Understand the changes related to adolescence from a TCM perspective.
Learn the most commonly seen aetiologies that affect adolescent mental health.
Become familiar with the two most commonly seen patterns of imbalance seen in adolescent depression.
Deepen your understanding of how to work with teenagers in the acupuncture clinic.
Outline
0 hrs - 15 min
Description of the changes that take place in the adolescent body from a TCM perspective.
15 min - 30 min
Common aetiologies that may cause mental-emotional imbalances in teenagers.
30 min - 45 min
Description of the two most commonly seen imbalances in teenagers struggling with their mental health.
45 min - 1 hrs
How to work with teenagers in the acupuncture clinic.
1 hrs - 1.25 hrs
Case histories.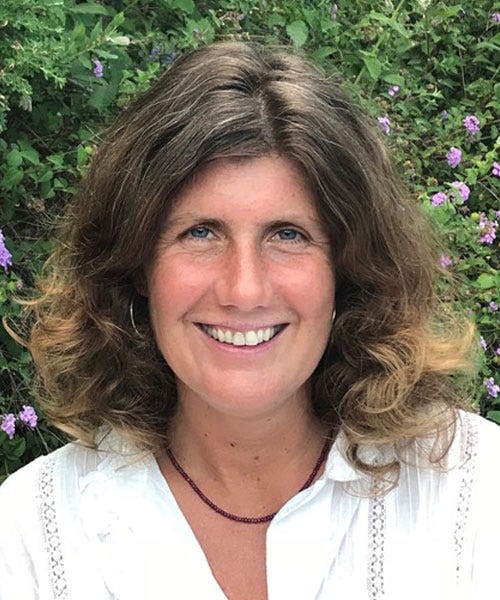 About Rebecca Avern
Rebecca is a senior lecturer, clinical supervisor and teaching clinic director at the College of Integrated Chinese Medicine in Reading, UK. Soon after qualifying in 2001, she spent 4 years working alongside and assisting Giovanni Maciocia in the writing of Diagnosis in Chinese Medicine. After studying paediatrics with Julian Scott, in 2012, she founded an acupuncture centre for the treatment of children in Oxford – the Panda Clinic - and her clinical work is now entirely with children. She is the author of the textbook Acupuncture for Babies, Children and Teenagers: treating both the illness and the child. She teaches paediatrics in the UK, online and internationally. Her mission is to train more acupuncturists to feel confident in treating children, to educate parents about the benefits of acupuncture for children and to enable more children to have access to treatment. She blogs for parents about all aspects of childhood from a Chinese medicine perspective (www.nurturingtheyoung.com).
Accessing Your Course
After checking out, your email address will be sent to Net of Knowledge securely and you will gain instant access to your course. If you do not have a Net of Knowledge account yet, one will be created for you automatically and you will receive an email with a link to set up your password. Log in to your account at netofknowledge.com and start learning!
Unlimited Access & CEUS
You will have unlimited access to this course for as long as it is on Net of Knowledge, so that you can keep reviewing and learning from it over the years. CEU requirements must be completed within 1 year from the purchase. During this time, you must view the training and complete any required documents to get your certificate. You must also print and save your certificate for your own records.
Cancellation Policy
Please note we do not offer refunds for our recorded online courses/webinars.
Note
This recording is available in an online format only; you will not receive a DVD or physical copy of the recording – it is only available to watch as a course to watch on the internet through your online account.