Net of Knowledge is an exciting, new continuing education platform built specifically for TCM and integrative health practitioners.
We are industry stakeholders who have come together from around the globe with a common mission: to inspire and support practitioners like you in your pursuit of knowledge and growth, so you can keep giving more to the patients and communities you support.
Come learn from some of the brightest minds of our field in our engaging digital environment.
To support your continuous self-development, we wanted to make it easier for you to keep learning from the teachers you love, even when you don't need the CEUs. A lot of time goes into making the quiz and certificate applications for a course—if you don't need it, why pay for it?
If you see a course or series you're interested in, but aren't sure if you need it towards your CEUs, just purchase the 'Course Only' or 'Series Only' option, and start learning right away! If you decide you need the CEUs at a later time, you can purchase the CEU add-on then.
Please note, CEU add-ons can only be applied if you have the course or series in your account, to begin with. If you buy a CEU add-on on its own, you will need to go back and buy the course or series respectively.
You have selected CEUs ONLY option. The CEU add-ons can only be applied to courses you already have in your Net of Knowledge account.
If you have purchased a CEUs ONLY option first by accident, you can come back here and purchase the COURSE ONLY option, and they will link back up automatically.
Course Overview
Xiao Chai Hu Tang is one of the most important formulas from the Shang Han Lun, and with over 2000 years of clinical experience behind, still one of the most widely and effectively used for a host of commonly seen ailments. This talk explores the popularity and dynamics of Xiao Chai Hu Tang, and goes beyond the usual shao yang/lingering pathogen narrative. We expand the understanding of Xiao Chai Hu Tang from a formula used for infectious processes, into one that is capable of managing some of the most common health issues of the modern world, and the reasons for this. We will see how understanding the structure and function of XCHT, and its related group of formulas, can assist in uncovering and elucidating the causes, pathology and solutions to the problem of chronic inflammation, or persistent heat in the language of Chinese medicine.
Objective
Be familiar with the origin and classical use of Xiao Chai Hu Tang
Understand the structure and functional dynamics of Xiao Chai Hu Tang, form both the classical and modern perspectives
Understand how Xiao Chai Hu Tang, and it related group of formulas, provides insights into the genesis, development and persistence of the problem of persistent heat in the body (synonymous with chronic inflammation).
Understand the Primary Pathological Triad model and be able to apply it, and utilise Xiao Chai Hu Tang and related formulas effectively, in the treatment of complex chronic pathology with a p[ersistent heat component
Outline
0 hrs - 30 min
Introduction to Xiao Chai Hu Tang and the historical context. Characteristics of shao yang pathology.
30 min - 2 hrs
Overview of the structure and function of Xiao Chai Hu Tang, how this produces the desired effect. Case examples to illustrate shao yang pathology in practice.
2 hrs - 2.5 hrs
Introduction to the concept of the primary pathological triad (PPT), how it works, is generated and its relationship to the creation of persistent heat.
2.5 hrs - 3 hrs
Why understanding the PPT is critical to successful management of disorders characterised by chronic inflammation. Case examples illustrating application of PPT and solutions to same.
The Big Formulas and the Big Ideas Behind Them - Course 1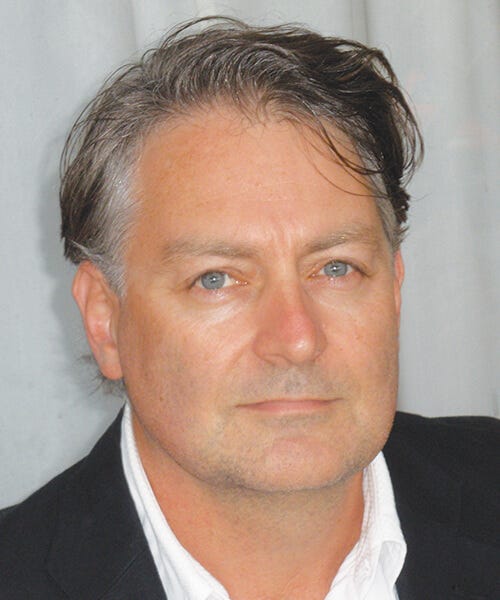 About Will Maclean
Will Maclean, M.Sc.Chin. Med, Dip.TCM, Cert. Chin. Med, graduated from the Sydney College of Traditional Chinese Medicine in 1987, trained in China at the Hangzhou Red Cross Hospital and completed a Master of Chinese Medicine degree from the University of Technology (Sydney) in 2004. He has practiced acupuncture and Chinese herbal medicine for 25 years. In addition to practice, Will teaches in Australia and internationally, and is the principal author of The Clinical Handbook of Internal Medicine series (in three volumes), The Clinical Manual of Chinese Herbal Patent Medicines and the Clinical Handbook of Chinese Herbs: Desk Reference.
Accessing Your Course
After checking out, your email address will be sent to Net of Knowledge securely and you will gain instant access to your course. If you do not have a Net of Knowledge account yet, one will be created for you automatically and you will receive an email with a link to set up your password. Log in to your account at netofknowledge.com and start learning!
Unlimited Access & CEUS
You will have unlimited access to this course for as long as it is on Net of Knowledge, so that you can keep reviewing and learning from it over the years. CEU requirements must be completed within 1 year from the purchase. During this time, you must view the training and complete any required documents to get your certificate. You must also print and save your certificate for your own records.
Cancellation Policy
Please note we do not offer refunds for our recorded online courses/webinars.
Note
This recording is available in an online format only; you will not receive a DVD or physical copy of the recording ? it is only available to watch as a course to watch on the internet through your online account.