Net of Knowledge is an exciting, new continuing education platform built specifically for TCM and integrative health practitioners.
We are industry stakeholders who have come together from around the globe with a common mission: to inspire and support practitioners like you in your pursuit of knowledge and growth, so you can keep giving more to the patients and communities you support.
Come learn from some of the brightest minds of our field in our engaging digital environment.
To support your continuous self-development, we wanted to make it easier for you to keep learning from the teachers you love, even when you don't need the CEUs. A lot of time goes into making the quiz and certificate applications for a course—if you don't need it, why pay for it?
If you see a course or series you're interested in, but aren't sure if you need it towards your CEUs, just purchase the 'Course Only' or 'Series Only' option, and start learning right away! If you decide you need the CEUs at a later time, you can purchase the CEU add-on then.
Please note, CEU add-ons can only be applied if you have the course or series in your account, to begin with. If you buy a CEU add-on on its own, you will need to go back and buy the course or series respectively.
You have selected CEUs ONLY option. The CEU add-ons can only be applied to courses you already have in your Net of Knowledge account.
If you have purchased a CEUs ONLY option first by accident, you can come back here and purchase the COURSE ONLY option, and they will link back up automatically.
Course Overview
A system of regulating health with food rooted in classical Chinese medicine. Each time you eat, you medicate yourself. The question is whether you get the effect you want. Any food, any diet and any individual could be included in the system to understand the effect of the food on health and diseases. It could be argued that food is historically the worlds most important medicine, and therefore the most important contributor to chronic health problems and diseases. Let the modern meet the traditional, and the West meet the East in a rational system that could be applied to any culture. "Yin yang & the Four Types" is the simplest way to understand what to eat, how much and how often for health. "Any practitioner of medicine must first thoroughly understand the source of disease and know what has been violated, then, use food to treat it, and if food will not cure it, afterwards apply drugs" Sun Simiao (the god of medicinals) It is time to popularize Chinese medicine. This system is a way of presenting the fundamental theories of the classical Chinese thinking and how to apply them in our daily lives. "Yin yang & The Four types" is simple enough to understand for laypersons to make Chinese medicine mainstream knowledge. The diagnosis is based on observation and questions and will mainly be explained in terms of qi and yin yang.
Objective
Learn how to effectively prevent and treat patients with food and with simple and daily measures
Learn how to diagnose body types and which foods are suitable for regulation
Learn how we can integrate modern scientific nutrition with classical Chinese medicine for clinical use
Outline
0 hrs - 30 min
Introduction and definition of classical Chinese medicine
30 min - 1 hrs
Understanding Spleen/stomach from a modern perspective and the clinically relevant information
1 hrs - 1.5 hrs
Which information to trust, where research is one
1.5 hrs - 2.25 hrs
Taking animal foods, fats and salt as examples
2.25 hrs - 3 hrs
Methodology and responsibility; coffee, chocolate, tobacco etc
3 hrs - 4 hrs
Yinyang and Four types. Presentation of the system
4 hrs - 5 hrs
Principles of eating. Three basic plates of food proportions.
5 hrs - 5.25 hrs
The four body types - si xing .??
5.25 hrs - 5.75 hrs
Metabolic syndrome and Chinese medicine
5.75 hrs - 6 hrs
Timeline of eating
6 hrs - 6.5 hrs
Patient cases and recipes
Yin Yang & Four Types - Food as Medicine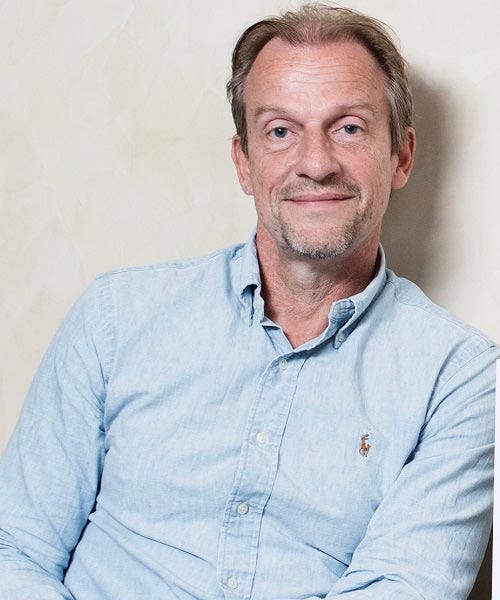 About Peter Torssell
Peter Torssell works clinically and teaches Food as medicine and classical Chinese medicine with the motto "Take as much as possible into consideration and make it as simple as possible, and from that use simple and daily measures to get good results for an individual and empower the patient" Peter has been in clinic since 1988, treating patients using Acupuncture, food regulation and herbs. Peter received his Bachelor of Chinese medicine 2005 from Jiangxi university of TCM. Peter is the head of Akupunkturakademin in Stockholm as well as a teacher there. Peter is the author of book on Chinese food therapy (first edition year 2000) and on DIY Dao. Peter also lectured as guest lecturer in Swedish universities, and in different countries such as Belgium, Ireland, England, Germany, Finland, Denmark, Norway, Poland on how to regulate health with Chinese food therapy - Yinyang & Four types. His experience also includes clinical practice of Chinese medicine and acupuncture in Nanjing, 1989, and clinical practice of herbal medicine in the pediatric department with mainly Dr. Yang Menglan and xiao er tuina in Beijing 1992. Peter has studied Classical Chinese medicine under sinologist Elisabeth Rochat de la Vallee since 1995.
*CEU/CPD Approvals
Some accreditation bodies have course approval expirations. If the approval expires, you will see a notice next to the name with a date of expiration: "[Until YYYY/MM/DD]". Please factor this date into your own renewal deadline. If an approval expires, you will be able to request that it is renewed and we will submit it for you within 2 business days. Renewals normally come back to us after 30 days. If your accreditation body is not listed under the "Approved" section, you may find it under the "Pending" section. That means that it is either currently pending approval, or that it is available for you to request: "[Upon Request]". New course approvals usually come back to us after 45 days. We use an automated system within our platform that allows you to make these requests in an easy and convenient way. Just visit the course page in your Net of Knowledge account and click the "Request Approval" button at the top. Each "Course and CEUs/CPDs" purchase grants you 1 request per accreditation body. If you request a course approval and do not complete it before its new expiration date, you will need to purchase another "CEU/CPD Add-On" to make another request. If the course is ineligible for approval with an accreditation body due to their subject-matter policies, it will be listed as "[Ineligible]", and no requests will be possible for the course.
Accessing Your Course
After checking out, your email address will be sent to Net of Knowledge securely and you will gain instant access to your course. If you do not have a Net of Knowledge account yet, one will be created for you automatically and you will receive an email with a link to set up your password. Log in to your account at netofknowledge.com and start learning!
Unlimited Access & CEUS
You will have unlimited access to this course for as long as it is on Net of Knowledge, so that you can keep reviewing and learning from it over the years. CEU requirements must be completed within 1 year from the purchase. During this time, you must view the training and complete any required documents to get your certificate. You must also print and save your certificate for your own records.
Cancellation Policy
Please note we do not offer refunds for our recorded online courses/webinars.
Note
This recording is available in an online format only; you will not receive a DVD or physical copy of the recording – it is only available to watch as a course to watch on the internet through your online account.