Products in Practice
"
Cup N Stim is an ingenious adaptation of the concepts of cupping and electrical stimulation. I am glad that I have added the application to our regimen of options for patient care, specifically for chronic myofascial pain syndromes or muscle spasm issues.
"
Dr. Mark A. Kestner DC
- FIAMA, CSCS, CCSP -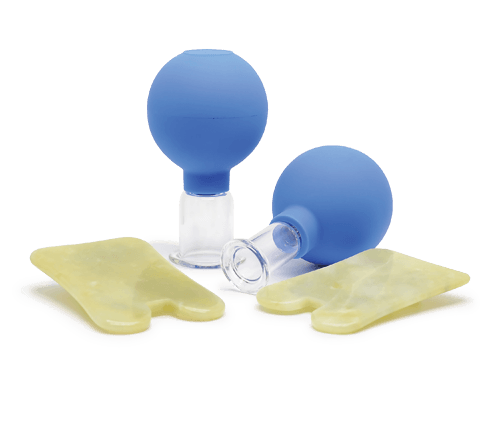 "
The AcuLift™ Cupping and Gua Sha Set is a must have for your treatment space! Not just for cosmetic acupuncture, it is great for treating TMJ, Bells Palsy, sinus issues and other neuromuscular facial conditions. Each set comes with easy to follow directions so you can sell them to patients for home use. Some acupuncturists hold cupping and Gua Sha classes for their patients!
"
Michelle Gellis
- AP, LAc, MAc, DiplAc, Founder of AcuLift™ -
Glass Cupping

Customers also Purchased