Net of Knowledge is an exciting, new continuing education platform built specifically for TCM and integrative health practitioners.
We are industry stakeholders who have come together from around the globe with a common mission: to inspire and support practitioners like you in your pursuit of knowledge and growth, so you can keep giving more to the patients and communities you support.
Come learn from some of the brightest minds of our field in our engaging digital environment.
To support your continuous self-development, we wanted to make it easier for you to keep learning from the teachers you love, even when you don't need the CEUs. A lot of time goes into making the quiz and certificate applications for a course—if you don't need it, why pay for it?
If you see a course or series you're interested in, but aren't sure if you need it towards your CEUs, just purchase the 'Course Only' or 'Series Only' option, and start learning right away! If you decide you need the CEUs at a later time, you can purchase the CEU add-on then.
Please note, CEU add-ons can only be applied if you have the course or series in your account, to begin with. If you buy a CEU add-on on its own, you will need to go back and buy the course or series respectively.
You have selected CEUs ONLY option. The CEU add-ons can only be applied to courses you already have in your Net of Knowledge account.
If you have purchased a CEUs ONLY option first by accident, you can come back here and purchase the COURSE ONLY option, and they will link back up automatically.
Course Overview
Some classic theory doesn't actually work. In school, we are taught this theory as if it works, but it never has and never will; an example of this is, 'Ear ringing is Kidney Yin Deficiency.' Treatments that Tonify Kidney Yin do not get rid of ear ringing. This course discusses why false theory is kept in the canon (hint: tradition) and also how to successfully treat some of the problems for which we've learned false theory. The opposite law is also true. We learn in school that certain health problems are incurable. Usually, this is because western medicine has deemed them incurable or because the false theory never works. In the presentation, examples are shared of 'incurable' problems that are actually quite easy to treat.
Objective
Depth will be added to an English-speaking practitioner's understanding of the vocabulary and phraseology of Chinese Medicine.
The student will learn about cryptic aphorisms, mistranslations, and various error accumulations that have spanned over centuries.
The student will have a better understanding of the implications of Channel Theory from an electromagnetic, 21st-century perspective.
Outline
0 hrs - 15 min
In this class, classic Chinese medical theory that everyone knows but doesn't actually work will be covered, and examples will be explored. Practical methods for a very common condition that often accompanies tinnitus will be examined as well.
15 min - 30 min
Also discussed is why structural problems don't respond nearly as well to acupuncture, herbs, moxa, or cupping, as they do to Yin Tui Na. An introduction to Yin Tui Na theory is provided, as well as some examples.
30 min - 45 min
In addition, health problems that are considered "incurable" in Chinese medicine such as bipolar syndrome, Parkinson's, etc., will be discussed. These notions will be examined in-depth, and how treatment using Channel Qi methods can alleviate and treat these conditions.
45 min - 1 hrs
Finally, the class considers an overview as to what does and what does not respond quickly to Chinese medicine, which includes an overview on pathogens, injuries, and other scenarios.
Hacking Chinese Medicine - Course 9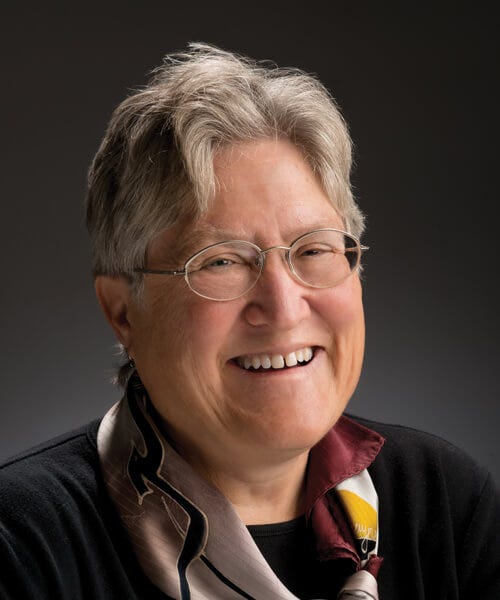 About Janice Walton-Hadlock
Dr. Janice ("J.J.") Walton-Hadlock, DAOM, LAc. is a professor at Five Branches University, in Santa Cruz, California, where she teaches Advanced Channel Theory, Yin Tui Na, Psychology and Counseling, and clinical instruction and supervision. She is the founder of the Parkinson's Recovery Project, a non-profit devoted to dissemination of information about treating Parkinson's disease using theories of Traditional Chinese Medicine. (www.pdrecovery.org). Her books include Tracking the Dragon, an acupuncture text on advanced channel theory which includes lessons in how to detect, by hand, Channel Qi; Medications of Parkinson's disease: Once Upon a Pill; and Recovery from Parkinson's. She's had articles about her Parkinson's disease research published in major English language journals of Chinese medicine including the Journal of Chinese Medicine and The American Journal of Acupuncture, and her "commentary" on Parkinson's medications research was published in the New England Journal of Medicine. She lectures internationally and maintains a private practice in Santa Cruz, California, but beats a retreat to the Vancouver, BC, area as often as possible.
*CEU/CPD Approvals
Some accreditation bodies have course approval expirations. If the approval expires, you will see a notice next to the name with a date of expiration: "[Until YYYY/MM/DD]". Please factor this date into your own renewal deadline. If an approval expires, you will be able to request that it is renewed and we will submit it for you within 2 business days. Renewals normally come back to us after 30 days. If your accreditation body is not listed under the "Approved" section, you may find it under the "Pending" section. That means that it is either currently pending approval, or that it is available for you to request: "[Upon Request]". New course approvals usually come back to us after 45 days. We use an automated system within our platform that allows you to make these requests in an easy and convenient way. Just visit the course page in your Net of Knowledge account and click the "Request Approval" button at the top. Each "Course and CEUs/CPDs" purchase grants you 1 request per accreditation body. If you request a course approval and do not complete it before its new expiration date, you will need to purchase another "CEU/CPD Add-On" to make another request. If the course is ineligible for approval with an accreditation body due to their subject-matter policies, it will be listed as "[Ineligible]", and no requests will be possible for the course.
Accessing Your Course
After checking out, your email address will be sent to Net of Knowledge securely and you will gain instant access to your course. If you do not have a Net of Knowledge account yet, one will be created for you automatically and you will receive an email with a link to set up your password. Log in to your account at netofknowledge.com and start learning!
Unlimited Access & CEUS
You will have unlimited access to this course for as long as it is on Net of Knowledge, so that you can keep reviewing and learning from it over the years. CEU requirements must be completed within 1 year from the purchase. During this time, you must view the training and complete any required documents to get your certificate. You must also print and save your certificate for your own records.
Cancellation Policy
Please note we do not offer refunds for our recorded online courses/webinars.
Note
This recording is available in an online format only; you will not receive a DVD or physical copy of the recording – it is only available to watch as a course to watch on the internet through your online account.