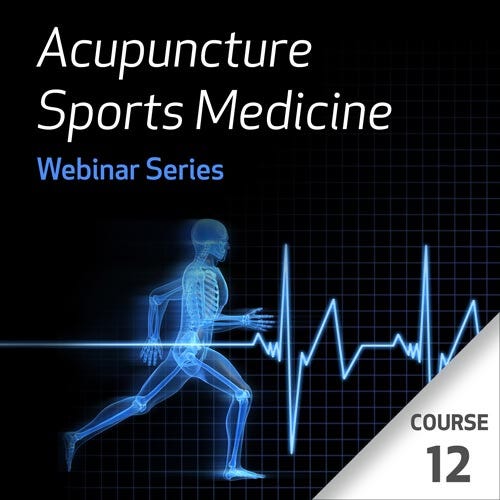 Acupuncture Sports Medicine Webinar Series - Course 12
Knee Pain: The Medial Compartment
By Whitfield Reaves

Net of Knowledge is an exciting, new continuing education platform built specifically for TCM and integrative health practitioners.
We are industry stakeholders who have come together from around the globe with a common mission: to inspire and support practitioners like you in your pursuit of knowledge and growth, so you can keep giving more to the patients and communities you support.
Come learn from some of the brightest minds of our field in our engaging digital environment.
To support your continuous self-development, we wanted to make it easier for you to keep learning from the teachers you love, even when you don't need the CEUs. A lot of time goes into making the quiz and certificate applications for a course—if you don't need it, why pay for it?
If you see a course or series you're interested in, but aren't sure if you need it towards your CEUs, just purchase the 'Course Only' or 'Series Only' option, and start learning right away! If you decide you need the CEUs at a later time, you can purchase the CEU add-on then.
Please note, CEU add-ons can only be applied if you have the course or series in your account, to begin with. If you buy a CEU add-on on its own, you will need to go back and buy the course or series respectively.
You have selected CEUs ONLY option. The CEU add-ons can only be applied to courses you already have in your Net of Knowledge account.
If you have purchased a CEUs ONLY option first by accident, you can come back here and purchase the COURSE ONLY option, and they will link back up automatically.
What You Get
Course TYPE
Recorded Webinar
ACCESS
Mobile, Desktop, Tablet
NOTES
Notes are provided with this course.
REGULATIONS
Approved: California (1), Florida (1), IVAS (1), NCCAOM (1), Standard Certificate (1)
Course Overview
Knee Pain: The Medial Compartment (Acute and Chronic) Acute pain, inflammation, and swelling in the medial knee is often experienced after injury or trauma in sports. It may involve sprain of the medial collateral ligament (MCL) or tear to the medial meniscus. From a meridian (jing-luo) perspective, we usually think of the three leg yin meridians ? the Spleen, the Kidney, and the Liver. However, medial knee pain should be understood in terms of western orthopedic diagnosis. Your treatment plan, rehabilitation and prognosis for the patient all arise from this assessment. But most importantly, prognosis ? what you communicate to the patient ? is what is unique to each diagnosis. Pain, inflammation, swelling, and stiffness of the medial knee, at the joint space, is also seen as a chronic condition. This pain is often due to medial compartment osteoarthritis. Sources suggest that over 30 percent of individuals between the ages of 60 and 90 are affected by this condition in one of the three compartments of the knee. That percentage will likely increase over the next decade, and therefore its inclusion in this webinar. Commonly diagnosed as a Bi syndrome, the three leg yin meridians encompass the medial joint space. Webinar instructor Whitfield Reaves will discuss a very useful technique of "threading the opening of a joint space" in the region of Liver 8.
Objective
To perform the valgus stress test in order to diagnose the MCL involvement.
To use palpation of the medial joint space.
To know two non-local treatments that may be used in the treatment of the medial compartment of the knee.
To be able to describe needle technique on the local zone of the medial joint space of the knee, in the region of Liver 8.
To know two signs and symptoms of medial collateral ligament sprain, and two signs and symptoms of chronic medial joint space arthritis.
Outline
0 hrs - 15 min
Review anatomy of knee.
15 min - 30 min
Clinical assessment of pathology of medial knee.
30 min - 45 min
Demonstration of assessment techniques.
45 min - 1 hrs
Demonstration of needling techniques.
What People Are Saying
Information was nicely stream-lined covering some good territory
Gordon T.
- Canada
Clear & concise. Well demonstrated
Jennie C.
- United Kingdom
If you want to have an understanding of what may be happening with your patients from a biomedical structural and functional perspective, this course is the one to take. Wish they taught this course in school.
Emily H.
- United States
Clear, concise, expert description of treatment protocol. Thanks!
Suzanne C.
- United States of America
As usual with his courses, it was highly understandable and usable immediately clinically
Dan L.
- United States
The course was concise and informative, and a good review on differentiating and treating medial knee pain. Plus, the addition of Whitfield Reaves' clinical expertise.
Naomi D.
- Canada
The Medial Knee Pain webinar is a great course to help differentiate between various possible causes of medial knee pain
Christine O.
- Canada
I found this course to be very helpful in my sports medicine practice.
Melani L.
- United States
Acupuncture Sports Medicine Webinar Series - Course 12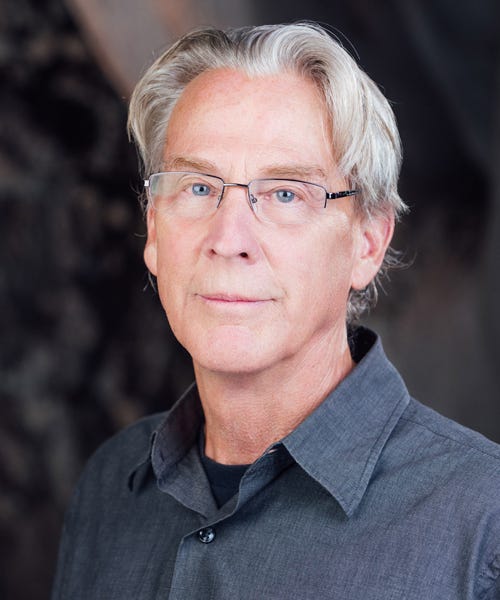 About Whitfield Reaves
Whitfield Reaves, OMD, L.Ac., has been working in the field of sports medicine since he first began practice in 1981. He earned a Doctor of Oriental Medicine degree in 1983 that included a thesis entitled Acupuncture and the Treatment of Common Running Injuries. Whitfield's experience in sports medicine includes the 1984 Los Angeles Olympic Games, as well as numerous track and field, ski racing, and cycling events nationally over the last 30 years. He has been in the forefront of the acupuncture sports medicine field, and lectures in North America and Europe. He is the author of The Acupuncture Handbook of Sports Injuries and Pain.
Accessing Your Course
After checking out, your email address will be sent to Net of Knowledge securely and you will gain instant access to your course. If you do not have a Net of Knowledge account yet, one will be created for you automatically and you will receive an email with a link to set up your password. Log in to your account at netofknowledge.com and start learning!
Unlimited Access & CEUS
You will have unlimited access to this course for as long as it is on Net of Knowledge, so that you can keep reviewing and learning from it over the years. CEU requirements must be completed within 1 year from the purchase. During this time, you must view the training and complete any required documents to get your certificate. You must also print and save your certificate for your own records.
Cancellation Policy
Please note we do not offer refunds for our recorded online courses/webinars.
Note
This recording is available in an online format only; you will not receive a DVD or physical copy of the recording ? it is only available to watch as a course to watch on the internet through your online account.
Frequently bought with this item