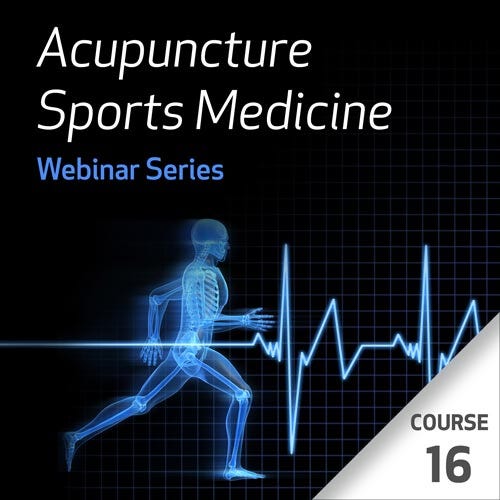 Acupuncture Sports Medicine Webinar Series - Course 16
Lateral Ankle Sprain (Inversion)
By Whitfield Reaves

Net of Knowledge is an exciting, new continuing education platform built specifically for TCM and integrative health practitioners.
We are industry stakeholders who have come together from around the globe with a common mission: to inspire and support practitioners like you in your pursuit of knowledge and growth, so you can keep giving more to the patients and communities you support.
Come learn from some of the brightest minds of our field in our engaging digital environment.
To support your continuous self-development, we wanted to make it easier for you to keep learning from the teachers you love, even when you don't need the CEUs. A lot of time goes into making the quiz and certificate applications for a course—if you don't need it, why pay for it?
If you see a course or series you're interested in, but aren't sure if you need it towards your CEUs, just purchase the 'Course Only' or 'Series Only' option, and start learning right away! If you decide you need the CEUs at a later time, you can purchase the CEU add-on then.
Please note, CEU add-ons can only be applied if you have the course or series in your account, to begin with. If you buy a CEU add-on on its own, you will need to go back and buy the course or series respectively.
You have selected CEUs ONLY option. The CEU add-ons can only be applied to courses you already have in your Net of Knowledge account.
If you have purchased a CEUs ONLY option first by accident, you can come back here and purchase the COURSE ONLY option, and they will link back up automatically.
What You Get
Course TYPE
Recorded Webinar
ACCESS
Mobile, Desktop, Tablet
NOTES
Notes are provided with this course.
REGULATIONS
Approved: California (1), Florida (1), IVAS (1), NCCAOM (1), Standard Certificate (1)
Course Overview
Inversion ankle sprain is characterized by pain, swelling, and bruising of the lateral ankle and foot. This common sports injury results in ligament sprain and joint inflammation from inverting or inward rolling of the ankle. It is one of the most common of all sports injuries. Ankle sprains involve injury at the level of the tendons, ligaments, and the joint. There is qi and blood stagnation in the channels and collaterals. The Gall Bladder is usually the primary meridian involved, although the Bladder and Stomach channels may also be affected. Local needling, in the region of Gall Bladder 40, may aggravate and is often avoided during the early stages of acute symptoms. Various options in the Four Step approach that Whitfield Reaves utilizes will give the practitioner numerous alternatives to local needling.
Objective
To use palpation in order to assess the severity of a lateral ankle sprain.
To know two distal point treatments that may be used in the treatment of the ankle sprain.To know two proximal point treatments that may be used in the treatment of the ankle sprain.
To describe needle technique on the local zone of the talar sinus at Gall Bladder 40.
To name and locate two points on or adjacent to the peroneus longus muscle.
Outline
0 hrs - 15 min
Anatomy of the ankle.
15 min - 30 min
Clinical assessment of pathology of the ankle.
30 min - 45 min
Demonstration of assessment.
45 min - 1 hrs
Demonstration of needling technique.
What People Are Saying
I really enjoy Whit's candor and direct approach to the subject matter. He is informative and knowledgeable with all subject matter. I appreciated the last surprise at the end of this clip, regarding the metatarsal phalanges joint, and how to treat osteo arthritis or bunion. I will take his online learning courses again, most definitely.
Nilsa C.
- United States
Whitfield Reaves always gives you that little bit of extra info in these presentations that you don't get from his book. I am thoroughly enjoying the series.
Melony C.
- United States
I strongly recommend this course to my fellow colleagues.
Xiao L.
- Canada
This course on ankle sprain offers more in depth knowledge on how to approach ankle sprain at acute to chronic stage and in various conditions they may present themselves in clinic.
Christine O.
- Canada
I've really enjoyed completing Whitfield Reeves' series of seminars and feel I have learned a great deal, which I am looking forward to putting into practice back in clinic. Whitfield has been a great teacher, sharing his extensive knowledge and experience in a highly accessible way.
Anna S.
- United Kingdom
Acupuncture Sports Medicine Webinar Series - Course 16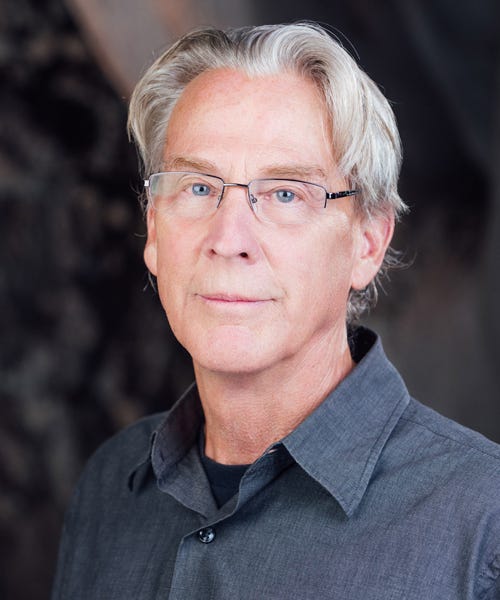 About Whitfield Reaves
Whitfield Reaves, OMD, L.Ac., has been working in the field of sports medicine since he first began practice in 1981. He earned a Doctor of Oriental Medicine degree in 1983 that included a thesis entitled Acupuncture and the Treatment of Common Running Injuries. Whitfield's experience in sports medicine includes the 1984 Los Angeles Olympic Games, as well as numerous track and field, ski racing, and cycling events nationally over the last 30 years. He has been in the forefront of the acupuncture sports medicine field, and lectures in North America and Europe. He is the author of The Acupuncture Handbook of Sports Injuries and Pain.
Accessing Your Course
After checking out, your email address will be sent to Net of Knowledge securely and you will gain instant access to your course. If you do not have a Net of Knowledge account yet, one will be created for you automatically and you will receive an email with a link to set up your password. Log in to your account at netofknowledge.com and start learning!
Unlimited Access & CEUS
You will have unlimited access to this course for as long as it is on Net of Knowledge, so that you can keep reviewing and learning from it over the years. CEU requirements must be completed within 1 year from the purchase. During this time, you must view the training and complete any required documents to get your certificate. You must also print and save your certificate for your own records.
Cancellation Policy
Please note we do not offer refunds for our recorded online courses/webinars.
Note
This recording is available in an online format only; you will not receive a DVD or physical copy of the recording ? it is only available to watch as a course to watch on the internet through your online account.
Frequently bought with this item